Advanced Survey Intelligence marks the beginning of a new era.
The New Pollfish Results is out!
The world is ever-changing and you must keep up with it.
That is why we have changed everything about our platform and your results page.
You can now get more insights and increased functionality, for FREE.
At Pollfish we are happy to announce our new re-designed and enriched survey results page that provided for free to both existing and new customers alike. What more can you ask for?
These are just some of the highlights of the new results page:
---
Filter with a click
Click to see respondents' answers to one, two, three or as many questions as you want. The results shown will change to reflect your choices.
---
Over 72 Filters Available
You can filter from anything to Career or Income Level. Drill down to single answers given, building the correlations you need from the right target audience.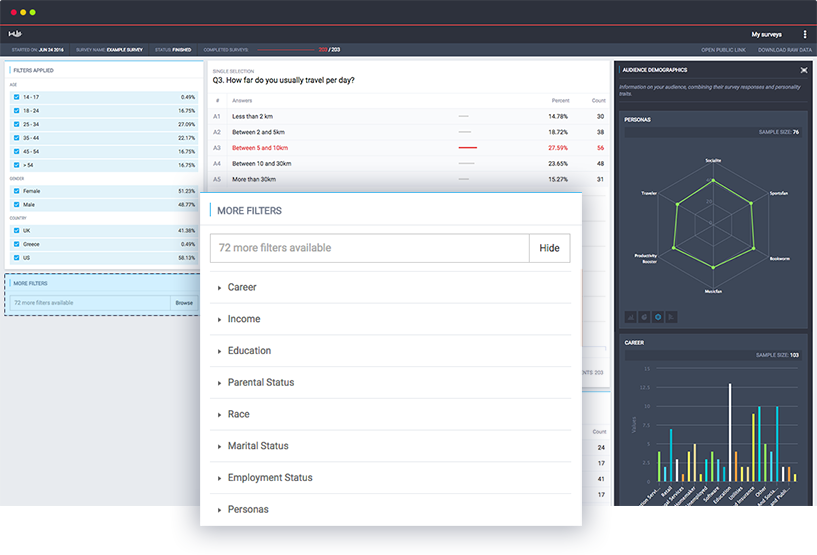 ---
Audience Insights Inlcuded
Identify different audience qualities, from their personas identity to their race or their income.
Qualities of people that just completed your survey. Learn more about them and make informed decisions.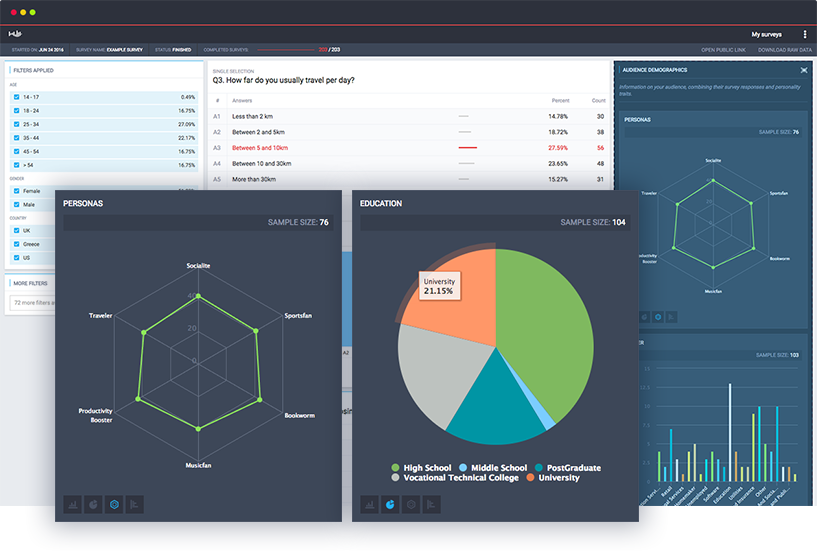 ---
Create Stories Worth Reading
Create a story to share with the world. Embed the results of any one of your survey questions with the click of button.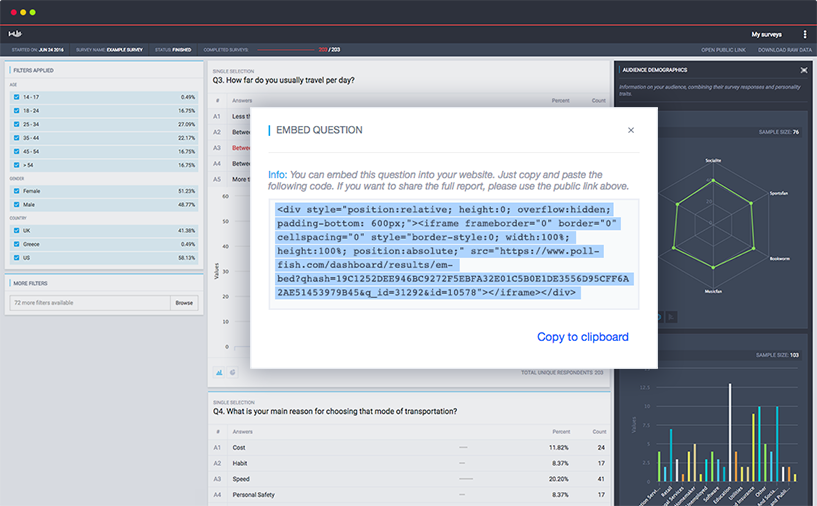 Still not clear on how to do that? Which format to use? How to filter? How to export?
Reach out to our Support Team, they're there 24/7, waiting to help!