Givling
increases ARPDAU

with Pollfish Rewarded Surveys receiving

10x higher eCPMs

than ads

Publisher: Givling

App: Givling - The Trivia Crowdfunding Game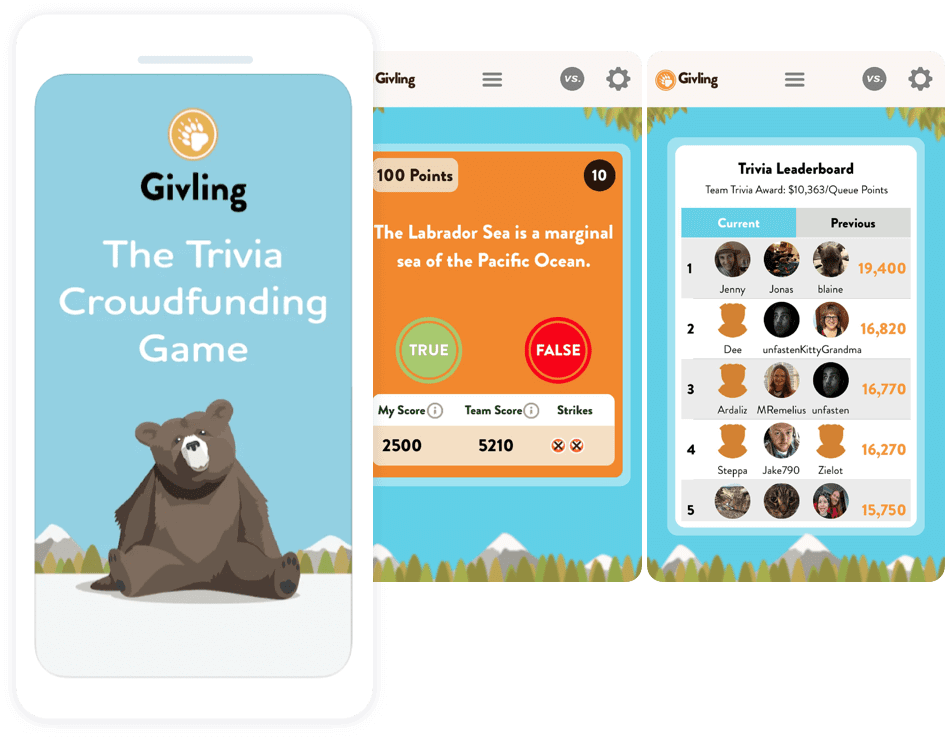 Publisher:
Givling
Givling is the world's biggest trivia crowdfunding game, aiding those with student loan and mortgage debt since 2015. Givling players crowdfund while playing a fun, competitive game.
Players have been awarded to-date with more than $10 million. Givling is the largest private effort known of this kind at the moment and it's available on both Android and iOS devices.
Objectives
Increase ad revenue with the introduction of a new ad unit
Introduce monetization options that could work outside Google Play
Provide more meaningful options to users to earn while keeping the content appropriate
Challenge
Prior to introducing Rewarded Surveys, Givling monetization strategy was focusing only on Rewarded Videos and display banners.
One of the biggest challenges operationally, was always the challenge to keep the content appropriate within the apps, since most ad networks do not have the best tools to review/facilitate this.
Business-wise, it was nearly impossible to speak with a live person so working with the large ad networks was a challenge, especially when trying to track down issues.
Revenue-wise, Givling is a charitable app that doesn't fit nicely within the categories of the Google Play Store. While in discussions with Google to determine how to fit the app on the store, Givling Android players were not being served ads, so there was a challenge to find alternative options to monetize.
We felt we could make space for a new digital ad unit. While evaluating different options, we heard the Pollfish Rewarded Survey eCPMs were outsized, on the order of 10x higher than standard ad units. Our revenue goals weren't that lofty, but we felt comfortable, at minimum, that it was a worthwhile experiment.
We looked at all the major survey networks and felt Pollfish was the top of the pack.
Laurie Farros
President @ Givling
Strategy
Givling incorporated Pollfish Rewarded Surveys on the Home Screen of the app, in a position of high visibility to the users.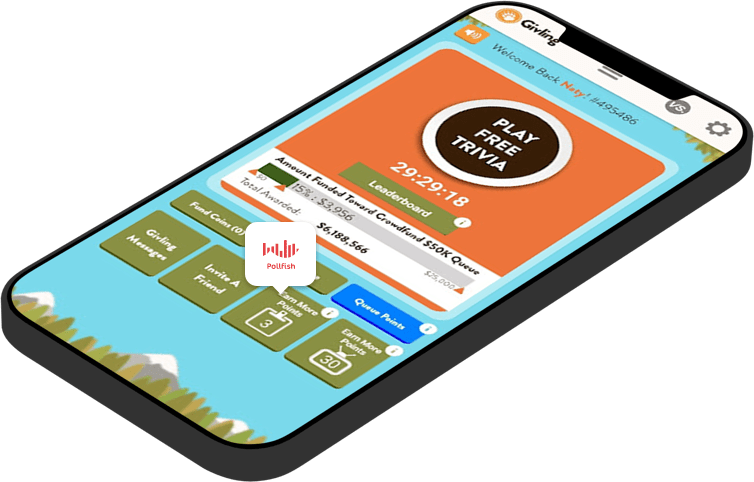 Results
With the introduction of Pollfish surveys, due to the nature of the Givling game, players were very eager to incorporate surveys into their daily play. eCPMs with Pollfish reached nearly $150 and the impact to revenue was significant.
With the introduction of surveys we saw a significant and meaningful increase in ARPDAU while the eCPMs received were indeed 10x the ones of currently used ad units!
Laurie Farros
President @ Givling
We love that Pollfish is truly mobile-centric and appreciate that customer support is 24 hours a day, seven days a week.
Real-time reporting and the management control panel is extraordinarily helpful.
We like that we can create free internal Givling surveys through the Dashboard, giving us invaluable insights into our player base.
Laurie Farros
President @ Givling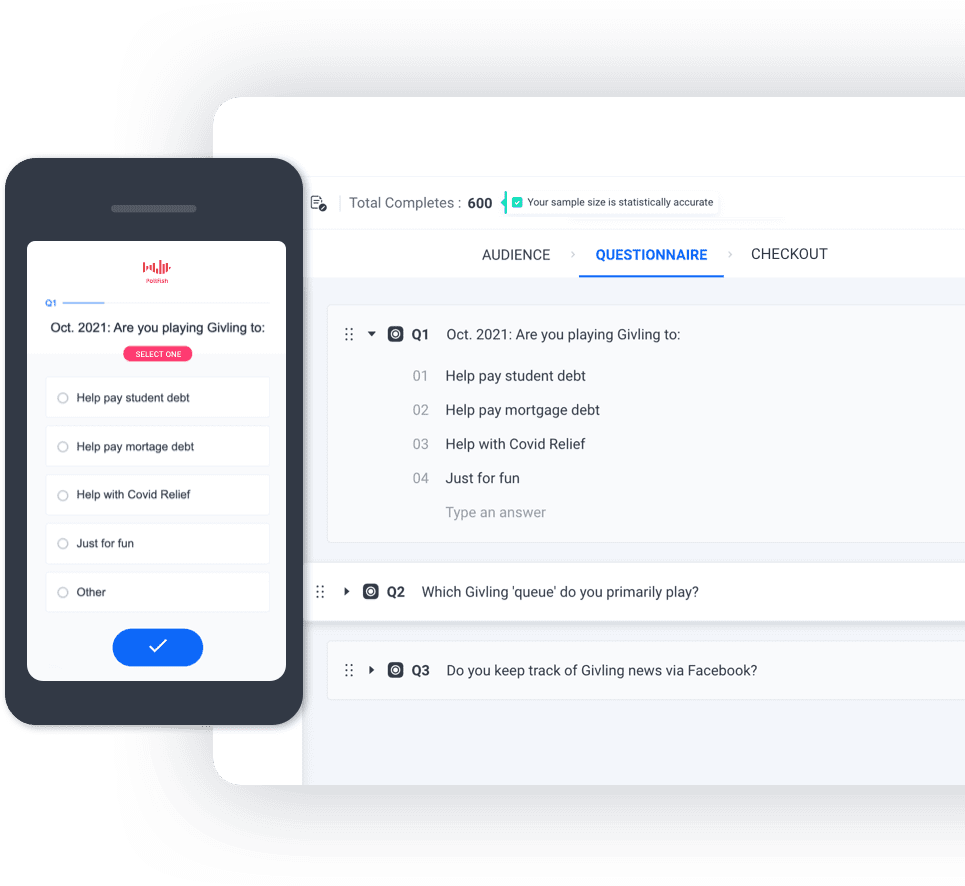 One more important thing we love about Pollfish, is that it pays before any of the other ad networks.
We appreciate the opportunity to collaborate with Pollfish and hope to continue our relationship with the team as we manage through the growing pains for both of our businesses.
Laurie Farros
President @ Givling