Understand your Net Promoter Score® (NPS) using Pollfish mobile surveys
Get actionable insights to grow your business.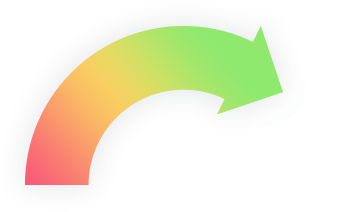 What Is Net Promoter Score ® ?
The net promoter system was created by research strategist Fred Reichheld with the intention of increasing company growth. He grouped consumers together based on their brand loyalty and placed them accordingly into three categories; detractors, passives, and promoters. (To understand more about the NPS ® score and how it is calculated, please check out our description below.)
When Fred Reichheld wrote about the "One Number You Need to Grow" back in 2003, he said that generating more Promoters of your product, service or business is where growth begins. "That simple and that profound."
Create an nps survey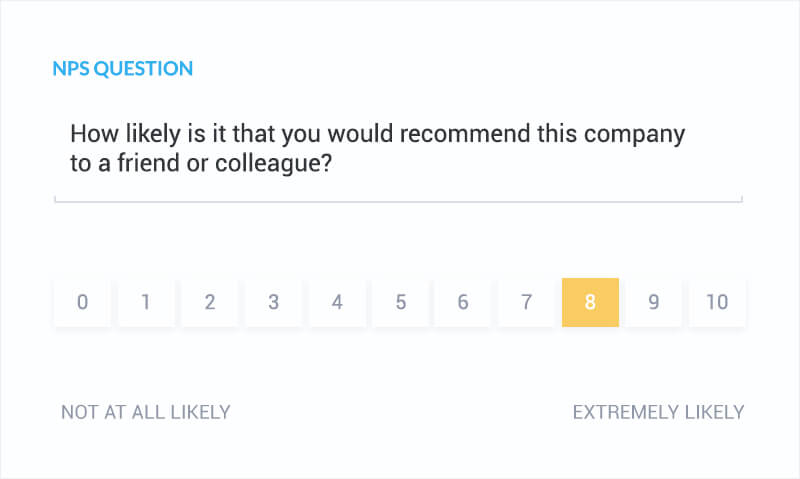 Net Promoter Score ® Calculation
Respondents are grouped as follows:
Detractors (score 0-6)
Are unhappy customers who can damage your brand and impede growth through negative word of mouth.
Passives (score 7-8)
Are satisfied but unenthusiastic customers who are vulnerable to competitive offerings.
Promoters (score 9-10)
Are loyal enthusiasts who will keep buying and refer others, fueling growth.
Your NPS ® score is the percentage of promoters minus the percentage of detractors. The higher the number, the healthier your company or product is.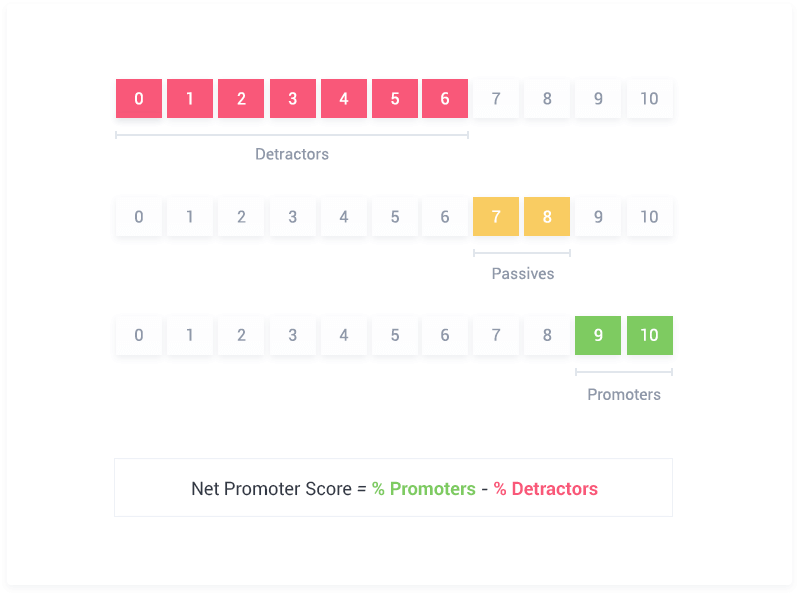 Net Promoter Score ® Results
Easy-to-understand graphics show whether your product/service or idea is "in the green", literally. This is the first step towards understanding how to make your product great; great enough to convert consumers who were previously critics into your best Promoters now.
See sample results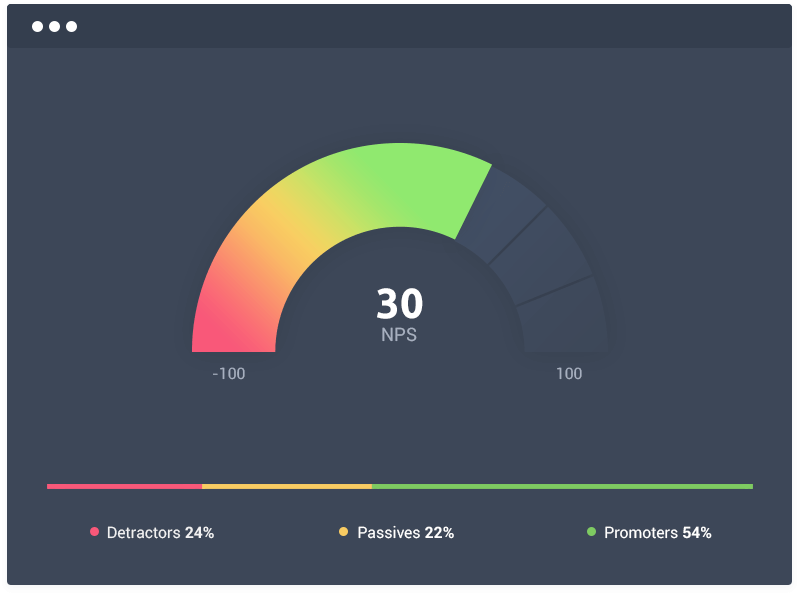 Net Promoter Score ® is Business Growth 101
Take advantage of Net Promoter Score ® surveys to improve both business and customer experience
NPS-Focused Growth
Customers who give your product a score of 9 or 10 are not just saying they are satisfied with your product – they are stating that they are willing to go the extra mile for you.
By asking Net Promoter Score ® questions in your survey, it is possible to create sustainable growth for your product or company. This long-term growth would be pushed forward by Promoters who spend more, more often than Detractors do.
Growth like this will last a whole lot longer than paid advertising and acquisition will (those run out when your money does). If you encompass NPS growth in your business now, you will yield the benefits later. As your customer base increases, so will the number of Promoters who will start recommending your business/product to others.
NPS-Retention in Addition to Acquisition
Keeping customers is just as important as acquiring them. Flip the customer acquisition mindset on its head and look for ways to retain existing customers instead of only focusing on getting new ones.
Use Net Promoter Score ® calculations to group your users into Detractors, Passives and Promoters. Then, focus on putting these Promoters to work for you; it is far easier (not to mention cheaper) to win over a user through word of mouth opposed to any aggressive marketing campaign.
NPS-Correlation with Word of Mouth
Studies show that NPS ® is very closely connected to word of mouth. Understandably, this can end up being good OR bad; but it is entirely up to you to tap this well of available new customers that Promoters can brin in or sit and stare as customers leave your business, taking others with them.
If you prioritize making changes to your product with the goal of increasing your net promoter score ® , the result of positive word of mouth will reward you with the exponential growth you are looking for.
Let's get Real.
Create an Account or contact us.