10 facts about Mobile Rewarded Surveys
Nowadays, Rewarded Surveys are gaining a lot of hype in the mobile apps community, and are becoming one of the most popular app monetization formats. Especially for games and apps that have their own virtual economy, Rewarded Surveys are a great choice for adding an additional revenue stream to existing rewarded ad solutions.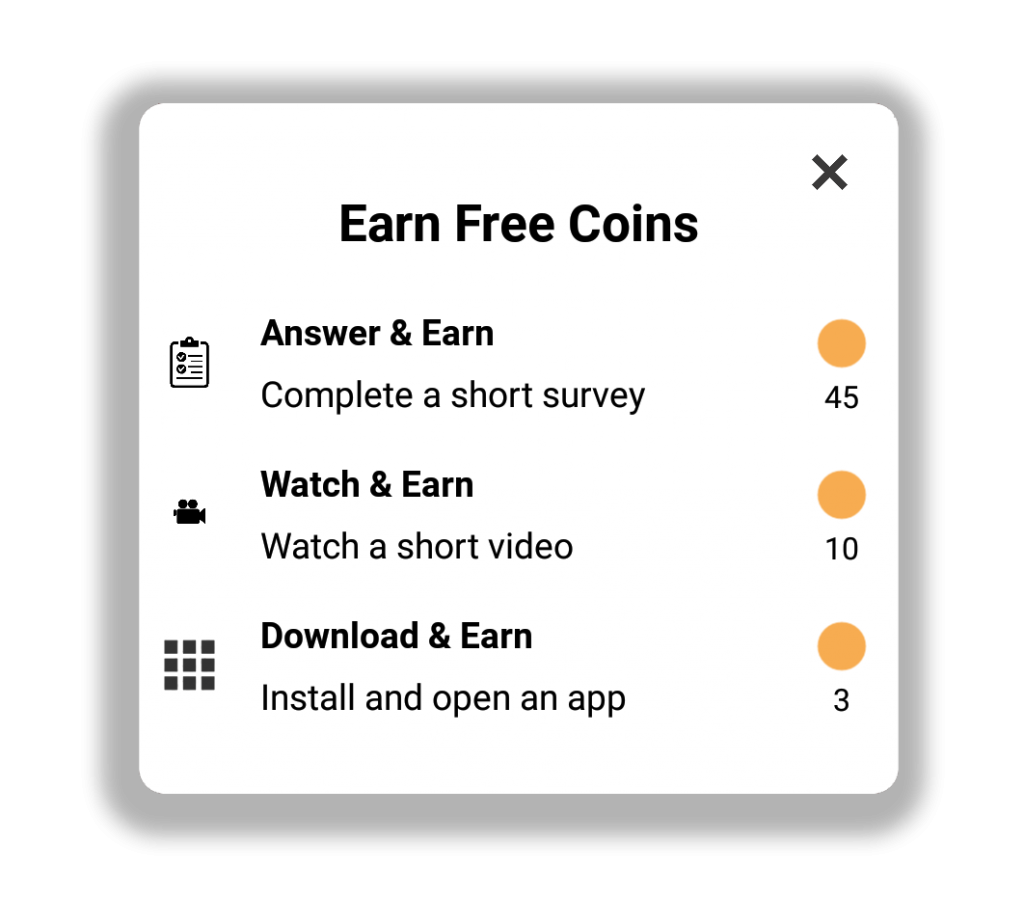 Publishers, that have a first introduction to monetization with market research, usually misunderstand the potential and find it difficult to understand how this new format works. Several misconceptions and false expectations result to disappointment and frustration, since publishers compare their initial experience with monetization with surveys, with the ad industry and how they used to work all these years.
In an effort to fill that gap we will list below, some basic facts about monetization with Rewarded Surveys in order to help publishers, better understand how this format works and what to expect from it.
#1. It should not be expected that a survey will always be available for every user in an app
This is one of the biggest false expectations that publishers have. Monetization with market research is quite different with monetization with ads and terminologies used there like fill rates, eCPMs and others do not actually apply since surveys work differently. Surveys are distributed based on survey creator needs as they come and go to the survey platform in an ad-hoc unpredicted way in order to use the DIY survey tool and create their surveys. Under this scenario when surveys go live, some users maybe not be able to see a survey on their devices while other users of the same app may see a survey. This happens because surveys are served based on the targeting criteria of the survey creators.
For example: Let's say a woman living in Rome is trying to see a Rewarded Survey on her device. In the meantime, a survey creator visits the survey platform and requires 1000 responses from men in Rome. Survey goes live and runs between 15:00am-15:30am and surveys are distributed on devices of men in Rome. At that point of time, that woman is not eligible for that survey and if no other survey creator targets her, she will not be able to see a survey. Other surveys may target her later on if she is active in the app while those surveys go live.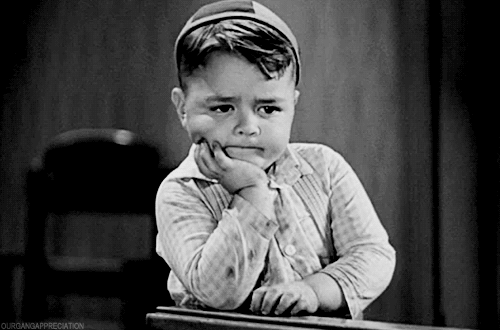 Publishers should be patient. Surveys will start and stop all the time for proportions of their app's user base based on their demographics and targeting criteria provided by researchers. Having their apps exposed to that survey inventory when campaigns go live, is quite important in order for publishers to evaluate right the opportunity of monetizing with surveys.
#2. Users should be prompted only when a survey is received
Publishers should not prompt users in their apps to take a survey unless a survey is available. Prompting users to take a survey without a survey being received, creates frustration to the users and can result to bad reviews.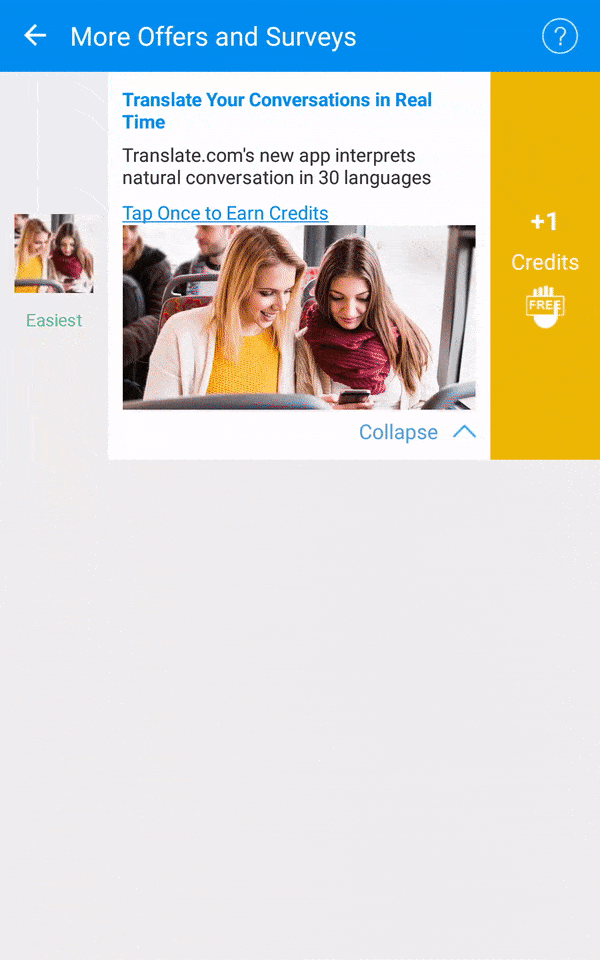 Publishers should bother users only when a survey is actually received on their device and there is an opportunity for a survey completion for that user and a revenue opportunity for the publisher.
#3. Surveys start and stop at any time
Typical survey campaigns require between 200-600 completed surveys. For an average survey network, this kind of campaigns may get completed and expire within minutes or hours. For that reason, there is no caching for surveys on the devices since those surveys can expire and become out-dated after a while.

Surveys are distributed on a first come first served basis to users that meet the targeting criteria of the survey campaign when it goes live. Publishers compete among each other on who will get the most surveys completed. Having a strong active user base can actually make a difference revenue wise, for the publishers when campaigns go live through their apps.
#4. There is no fixed price for surveys received
Surveys are expected to have dynamic pricing on every different campaign since clients pay for a campaign based on their targeting criteria, type of questions added and other options. Publishers should listen to relevant notifications provided in code within their apps that inform them on money to be earned for each survey and make a decision if it worths to bother their users with that survey. This level of transparency allows publishers to make their own calculations real-time on how much virtual money they should pay their users for completing a survey within their apps.
You can see an example in pseudo code below: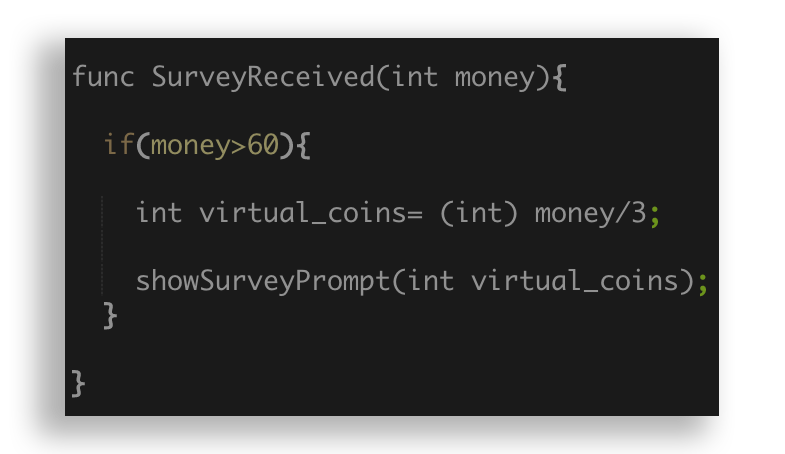 #5. Participation to surveys requires demographic info that can be provided upfront
Almost all survey platforms out there require some basic demographic info (Gender, Age, Career and others) in order not only to be able to properly target users but also provide that info as targeting options or as filters in the survey results page to their clientele.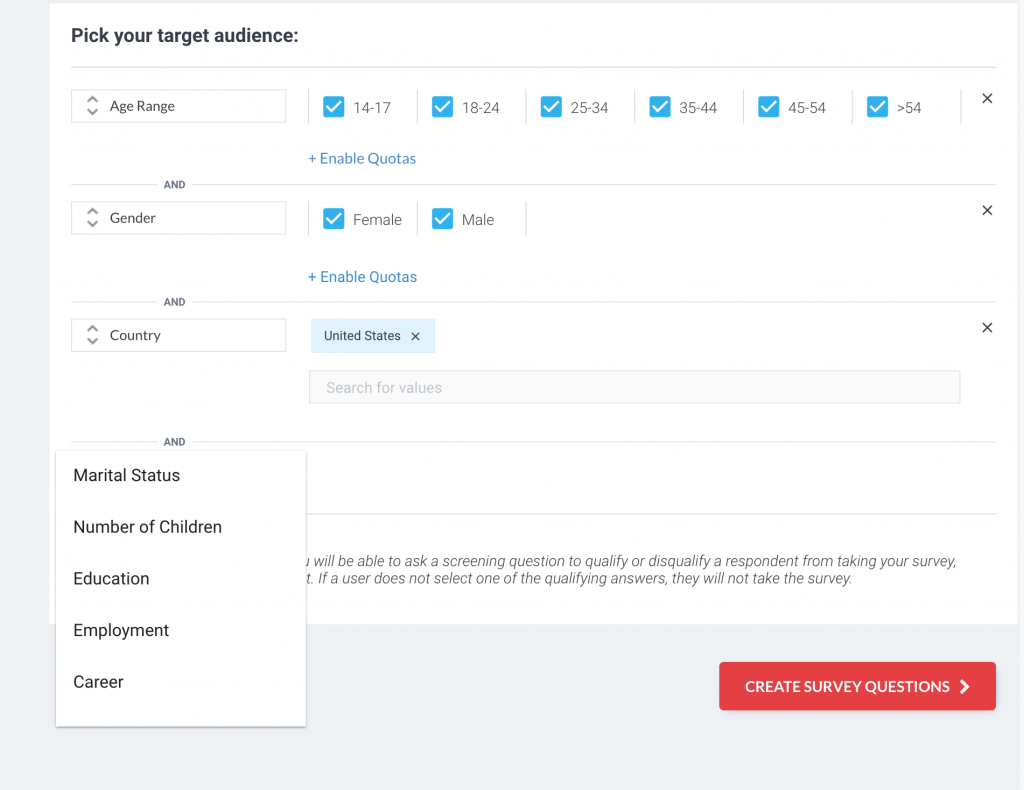 If publishers have access to that kind of information they should provide them upfront to the survey platform in order to avoid bothering their users with demographic questions.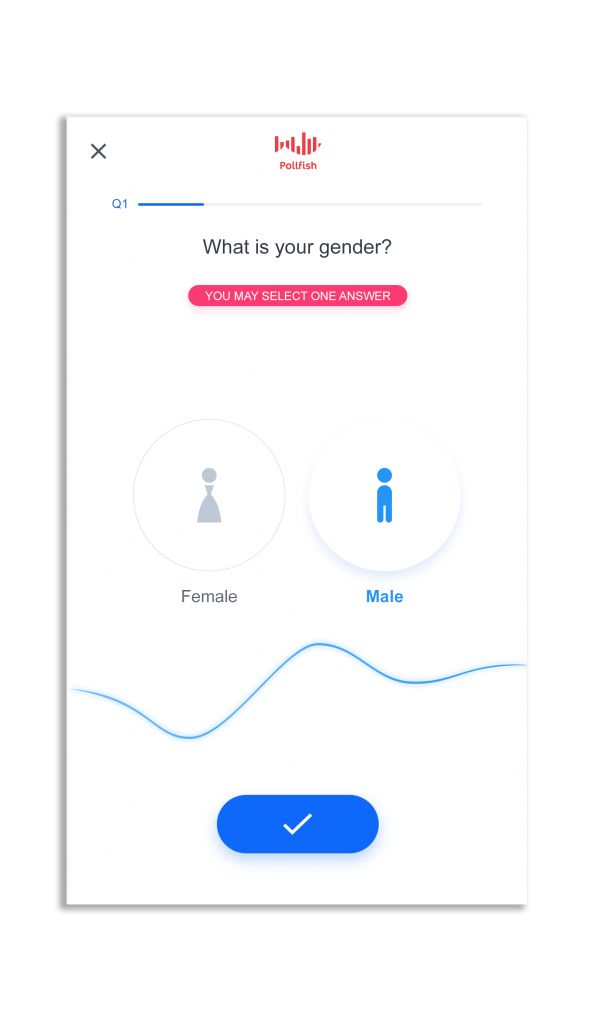 #6. Users should be informed on screen-outs from surveys
Monetizing with market research can be quite tricky especially in the rewarded approach. Even if a survey is received on a user's device that user might become not eligible for that survey while completing it, due to the responses given to a specific question (known as screening questions).
For example: Let's say a user is prompted with a question asking him if he owns a dog. User answers No and then the survey ends. In that case that user was not eligible for that survey campaign. The survey creator was targeting and looking for dog owners and that user was not relevant to that campaign and got screened out eventually on the fly. That user will not get any reward since clients on most survey platforms pay only per completed survey.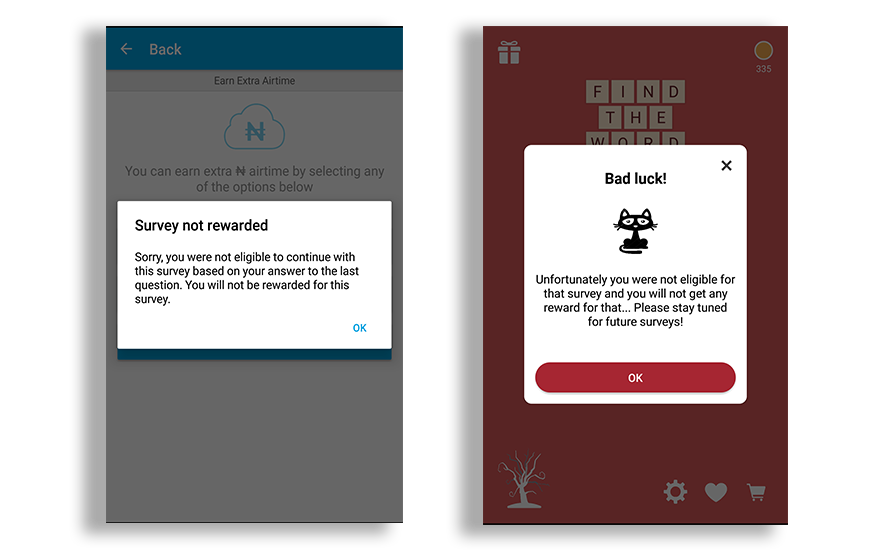 Publishers should implement an informative notification to the users that were screened out to inform them on what happened and be as transparent as possible to keep users engaged for future surveys.
#7. User rewarding should be done with the help of s2s callbacks
Server-to-server callbacks are informative callbacks sent to the server of the publisher when a user completes a survey. That kind of callbacks are widely used in the gaming industry (especially for rewarded videos) and have become an industry-standard as the way to go to avoid user fraud and guarantee rewarding only on trusted and quality actions/completions.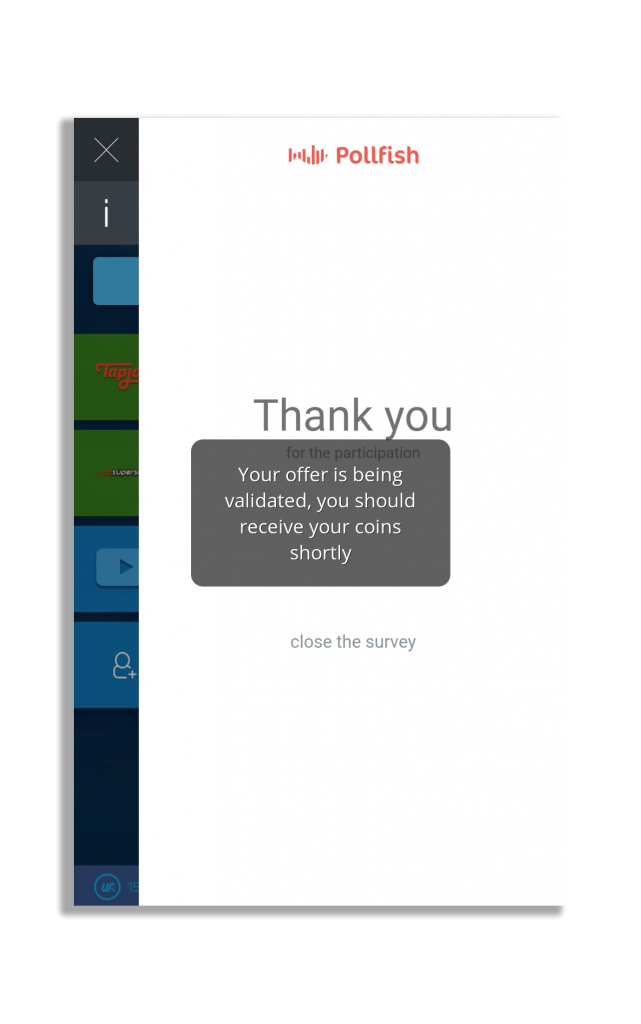 s2s callbacks are not enabled by default and publishers should enable them and implement the relevant logic within their apps so the rewarding for the users happens only when they receive those callbacks following a survey completion.
#8. Users love surveys
Another main misconception that publishers have when they are first introduced to monetization with market research, is that no user will ever spend time on a mobile device to take a survey. That is actually totally wrong. Users not only participate to surveys but actually prefer them over other monetization formats.
In a recent survey, more than 1,200 users were asked if they prefer rewarded surveys over rewarded videos. The results were quite interesting and can reveal the potential of this monetization format.
"Surveys are fun!"

"I tend to ignore ads but surveys are more interactive, so I like them."

"I love to read and answer surveys."

"Surveys can be relevant to my life"
"I feel like my opinion is valued."
"Ads take too long and surveys take less time to finish."
"I hate ads!"
"Feels like a choice."
"A survey wants to know what I think, but ads think they know what I want."
#9. Surveys can be used also for in-app feedback
Mobile Rewarded Surveys are the way for market researchers and marketers to reach consumers on mobile, but they can also be the voice of the app users to the publisher. Publishers should take advantage of having surveys within their apps to gather instant feedback from their user base for their own purposes.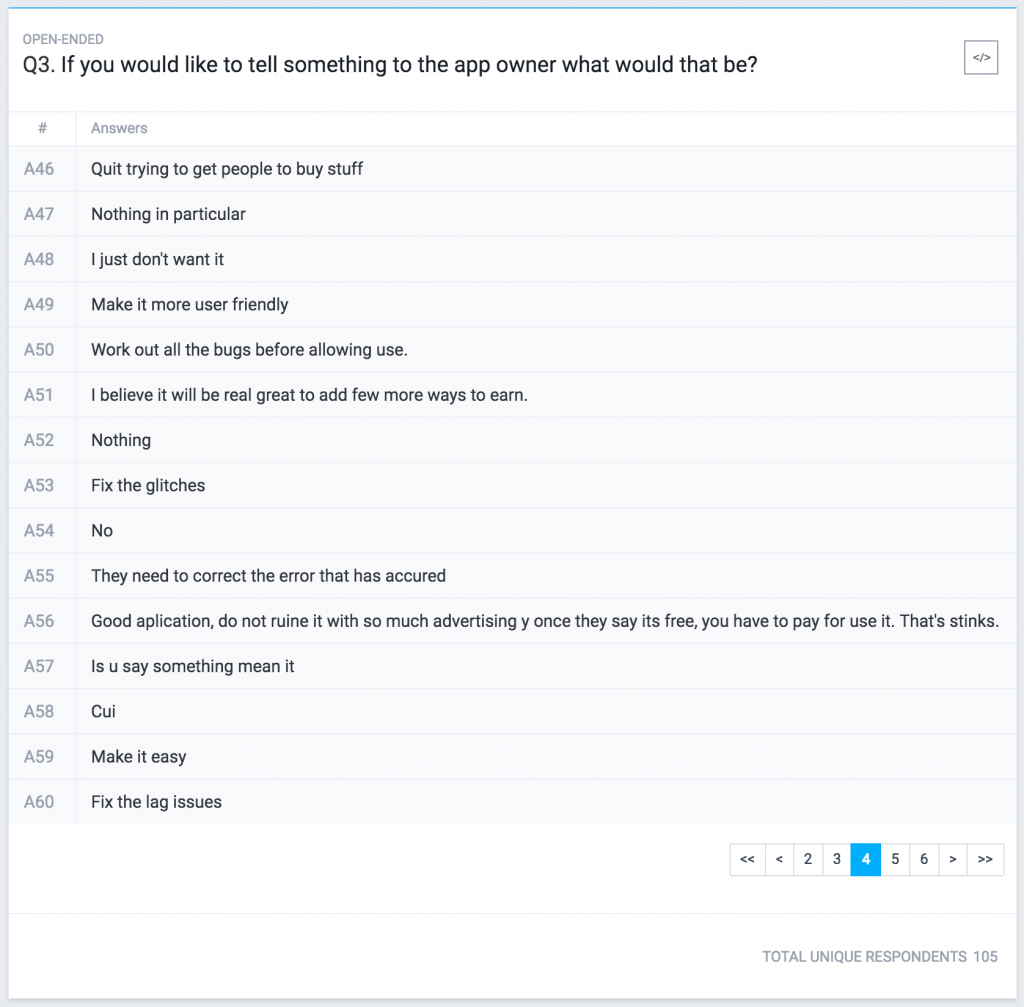 Asking questions like: which feature you didn't like in the previous release or what would you like to see in the next release, can actually save money and time for the publisher prior entering to a new development cycle.
#10. Surveys pay way more – Prioritization can improve participation
As we mentioned earlier, market industry is a different industry than the ad industry. When a survey is received for a user it usually pays way more than any other ad format. Rewarded Surveys pay up to 20x more than traditional ad formats and even up to 5x more than Rewarded Videos. When Rewarded Surveys are offered in a store/shop section within an app or in an offerwall they could get prioritized accordingly as the first option provided to users, since they will pay way more. This way conversions and payouts for the publishers can increase dramatically.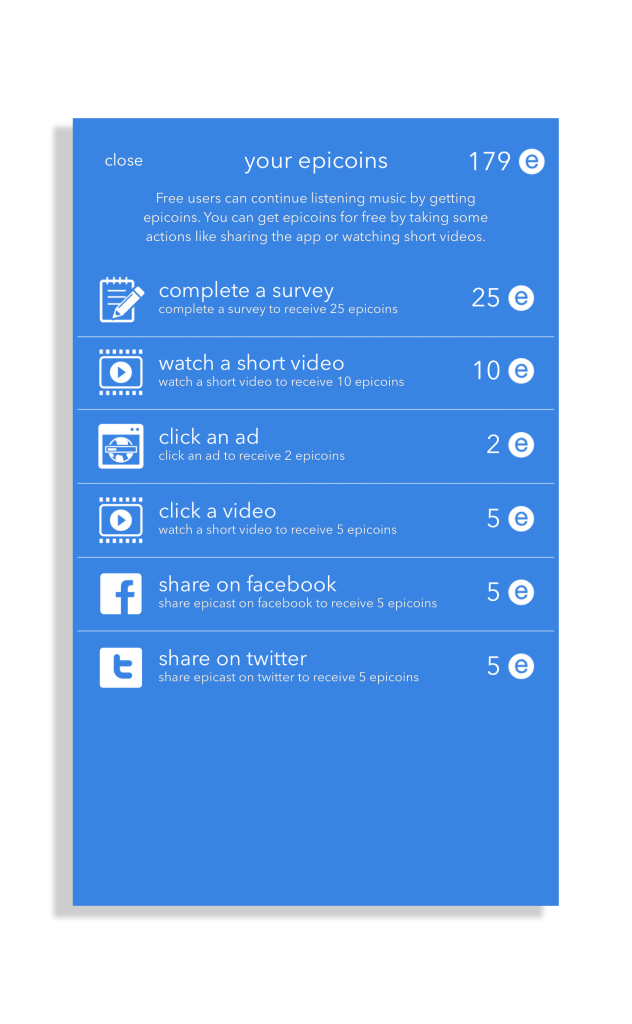 To conclude, monetization with market research and rewarded surveys is quite different than traditional monetization with ads. Publishers should get familiar with this new monetization format, follow the best practises and understand what to expect in order to be able to make the most out of it. When used right, Rewarded Surveys can deliver high revenues, engage users, gather in-app feedback for the publisher and become a great supplementary source of revenue for mobile apps.
---
Do you want to distribute your survey? Pollfish offers you access to millions of targeted consumers to get survey responses from $1 per complete. Launch your survey today.
Get started