Mobile Gaming in the Covid-19 Era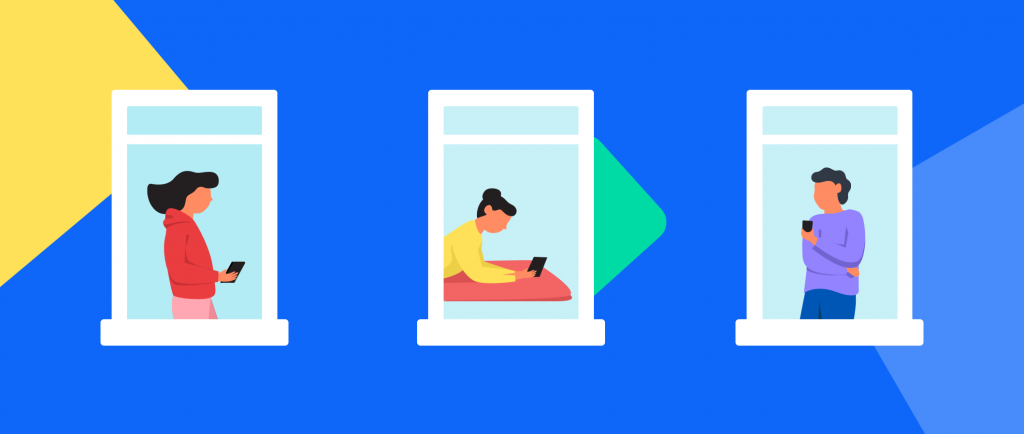 Undoubtedly Covid-19 has had a deep impact on all industries. During lockdown in different countries, mobile gaming was one of the industries that received significant growth and became an important part of the lives of millions of people worldwide.
Mobile Gaming's Growth
With millions of people working from home and with students taking their classes online, a tremendous increase in mobile usage was reported during the lockdown. Verizon. reported an increase of 75% in mobile gaming data usage during March 2020 whereas Comscore reported an increase of 53% in US mobile usage. Similar data were presented by AppAnnie: In China, the time spent on mobile increased by 5 hours per day, whereas in Italy it indicated an increase of 11% in daily time spent.
What is Ad-Performance so far?
After the middle of March when the lockdown started in most countries, the ad impressions for mobile games were 57% higher (in 2020) compared to the same period during 2019. This increase in the number of users led to high levels of ad revenue in the mobile gaming space. Similarly, ad revenue percentage growth was up 59% compared to 2019.
However, as expected with a significant increase in users in most of the games, the average revenue per user decreased. According to Unity, the individual average eCPM decreased by 3% compared to 2019. Usually, the eCPM faces a decrease at the beginning of each calendar year and it grows later in March. But with the decrease of brand campaigns due to the pandemic, the ad performance per user has decreased more than usual and is expected to have the same behavior for the rest of the year.
How did the market react?
With the sudden changes in the market, game publishers, regardless of their size, started exploring alternative monetization channels to capitalize on the recent increase of user activity, either to maximize and increase the total revenue they could make up from each user or to try and cover some of their losses.
The Growth of Rewarded Surveys during the Pandemic
A pandemic is an unknown enemy with many variables in how economies and societies will react and behave. With so many unknowns, companies, brands, and even governments started looking for answers through different market research solutions in order to understand the shift in people's opinion and consumer behavior. Different brands, individuals, and organizations used Pollfish to gather consumer insights from different parts of the world across a broad base of users impacted by the pandemic worldwide.
Rewarded Surveys (surveys as a game monetization solution) have gained the attention of game publishers because of their attractive eCPMS — $67 in May 2020), their interactive format and the clear and actionable user experience they offer to the user. With the opportunity of increased user-bases, game publishers became more attracted to trying different monetization formats. Rewarded Surveys can be offered in a free coins section providing a way for the player to unlock certain features in the game, similar to rewarded videos. Below you can see some examples of games which have implemented the Rewarded Surveys within their virtual economy:
In conclusion, Rewarded Surveys provide publishers with an opportunity to generate revenue during times of economic uncertainty. Market uncertainties caused a decrease of advertising inventory but created a growing need for market research to understand changes in behaviors and attitudes. Game publishers began exploring new revenue streams to capitalize on the increased traffic, which included Rewarded Surveys, as players provided opinions in exchange for rewards and drove revenue for publishers in the gaming industry.
---
Do you want to distribute your survey? Pollfish offers you access to millions of targeted consumers to get survey responses from $1 per complete. Launch your survey today.
Get started