The Tennessee Midterm Election is up to these meddlin' kids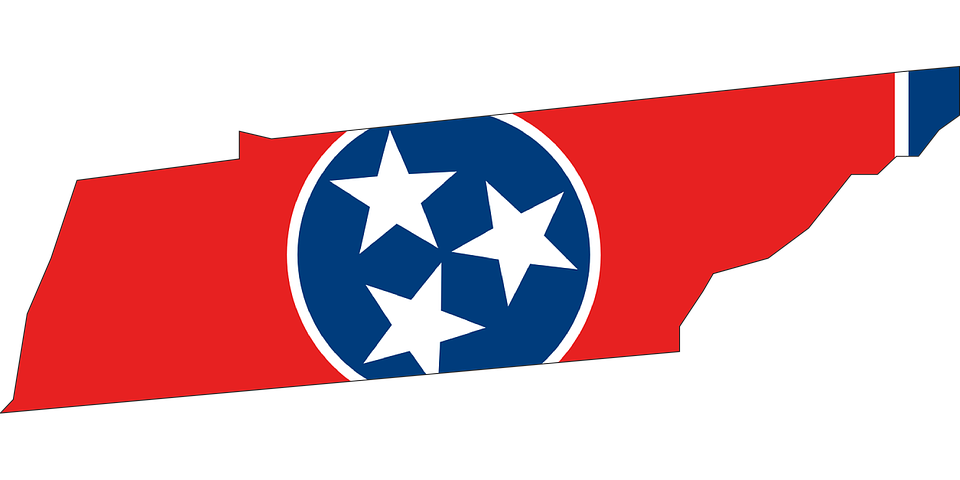 On November 6th, millions of Americans will head to the polls for the midterm elections. But before they do, we wanted to share some political poll survey results collected just before the election. We focused on 4 key battleground states: Texas, Tennessee, Nevada and North Dakota. Here's what you need to know before election day! Full results here.
The Tennessee midterm election might be determined by Gen Z and Millennials. The traditionally conservative state is usually swept away by the Republican party, but next week's midterms will be tight between Senate candidates Marsha Blackburn (R) and Phil Bredesen (D).
Our recent Tennessee political poll survey, conducted near the end of October, showed a spike of enthusiasm among the 200 registered Tennessee voters beyond what is typical for Midterm elections. All respondents claimed that they planned to vote, and 61% said that they were more enthusiastic than in previous races.
The leading issues that drive them to the polls? Concern over corruption in politics was at the forefront for more than a quarter of respondents, followed closely by Immigration and Healthcare reform. While the data has tightened in the days since the poll was conducted, nearly 14% were undecided about their vote for the House of Representatives at the end of the month, while 48% of respondents planned to vote Republican, and only 36% planned to vote Democrat.
In spite of a clear Republican lead in the House, the Senate seemed less certain. Marsha Blackburn (R) was the preference of respondents at 39.5%, but only held a 2% margin over Democrat Phil Bredesen. 23% of Tennesseans had yet to decide who they would vote for.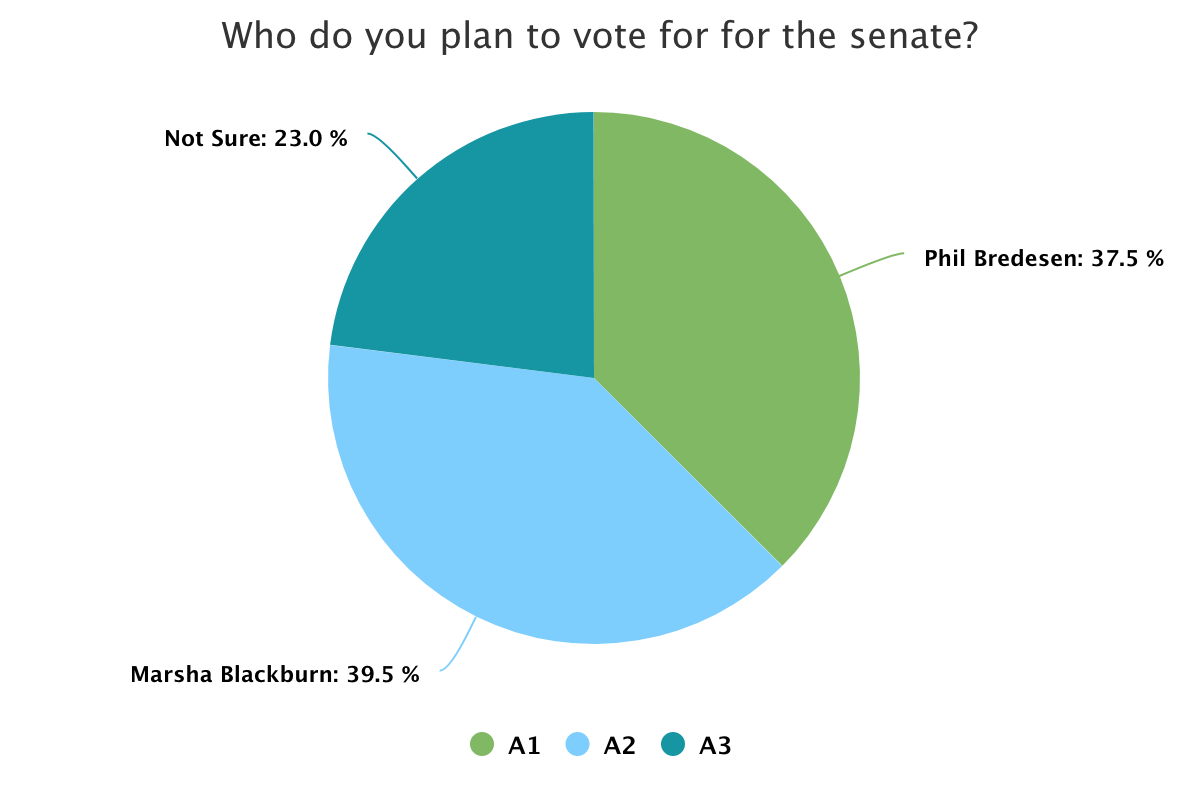 Voters over 45 were consistent, enthusiastic, and intentional in their voting behavior, with 43% having already cast their ballots by the time they had completed the survey. Their top issue was Immigration reform, which they believed would best be addressed by Republicans, a clear winner in the House and the Senate among this demographic.
Younger voters, those 18-34, were more divided and undecided in their preferences, with the data saying 42% would vote Republican for the House, but also showed preference towards Democrat Phil Bredesen as their Senate pick. 30% were still unsure about their choice for Senate and many were also undecided about their choice for the House at the time of the survey. Although this demographic expressed less enthusiasm about midterm voting than older Tennesseans, they still intend to vote on Election Day or earlier.
Speculation has surfaced that influence from Tennessee-raised celebrity Taylor Swift's public entrance into politics leading up to the midterms may have caused the traditionally red state to lean more blue on its Senate pick, while others suggest that President Donald Trump's conduct has repelled voters from electing another Republican candidate in this Bible-belt state.
Check out the full results of our Tennessee political poll survey here.
---
Do you want to distribute your survey? Pollfish offers you access to millions of targeted consumers to get survey responses from $1 per complete. Launch your survey today.
Get started