5 Reasons Your Boss Needs To Know About Pollfish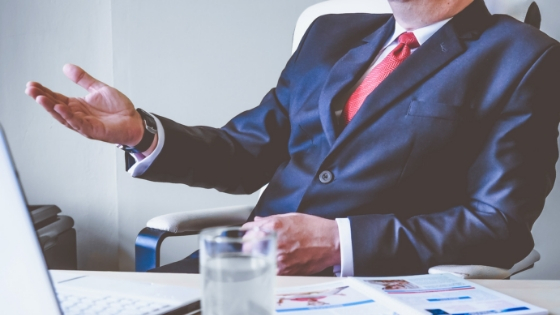 You know all about the gaps. And the shortcomings. And the well-known issues.
Every business faces complex challenges that most would like to pretend aren't there. Someone has to solve them. The question is: why not you?
Finding the right tools to solve these complex challenges can be difficult, especially with so many distractions vying for your boss' attention.
The trick is to make the right appeal for the right tool at the right time.
That's why we've prepared the 5 reasons your boss needs to know about Pollfish and our survey software tools. Wanna know how to make your case by approaching the right person at the right time? You're off to a good start.
Let's get real.
ROI Today, Not Tomorrow
The Problem:
Finance is looking for any reason to reduce overhead, so you should be able to prove the ROI of every tool in your MarTech toolbelt.
Where most marketers go wrong is asking for resources that won't show positive ROI for months. Success at most companies is measured in quarterly increments. The faster you can show results, the better.
What You Can Do About It:
Collect evidence on how market research can lead to increased sales and add it to your project plan.
Pollfish surveys can be set up, deployed and completed in the same day, giving you immediate, actionable insights on your next ad campaign, product launch or website design.
Surveys also start at $1 per completed response, so if you have a small budget, you can conduct a lean research project to validate ROI, before needing company leadership to approve your investment in a new tool.
Quality Control
The Problem:
Whether you work for the smallest startup or the largest multinational corporation, no one likes the person who sees a problem and does nothing about it.
And poor data quality is a BIG problem.
If you are using panelists for market research, you are paying for compromised data rather than connecting with your real audience.
Paid survey-takers rush to complete as many surveys as possible without reading the questions. This lowers your data quality and compromises any insights you gather from it.
What You Can Do About It:
Take initiative.You want to show that you didn't sit by while your company paid for and collected data using debunked and outdated survey methods.
Start by sharing the Pollfish survey methodology. Make sure to let them know that the Pollfish survey audience and methodology can be used even if you're using other survey tools for your research.
This way, you not only have a plan for the future, you can quickly correct the mistakes of the past.
To learn how, visit our site and have a chat with our CX team.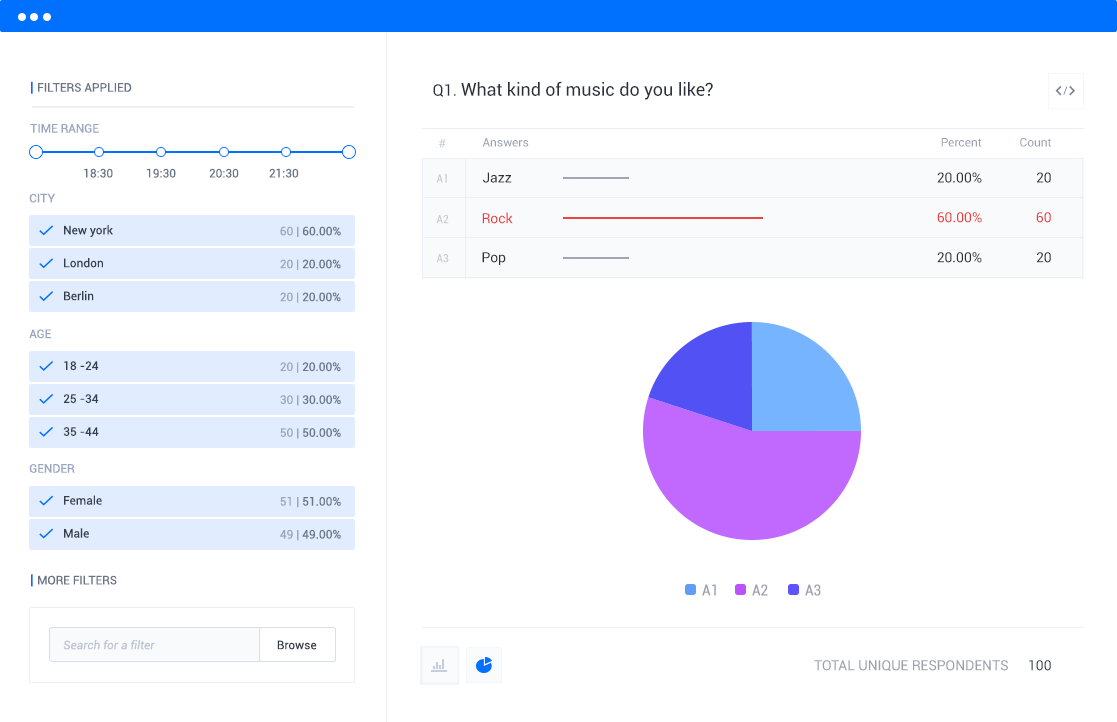 Research At Scale
The Problem:
If you work for a larger company, you may have already created hundreds of surveys on a different platform.
You have gotten results from them but, as discussed above, the data quality is questionable, and you can't update them all on your own.
What You Can Do About It:
Don't worry–this project isn't as large as it seems. Pollfish survey software can help you connect a larger batch of surveys to the Pollfish audience through our API.
This may require some help from engineering to set up, but with an API connection, you can add hundreds of surveys and re-run them using the Pollfish network, and quickly overhaul the damage that may have been done to your data quality before.
Going Global
The Problem:
You are a global brand but your survey provider can only run surveys in a limited list of countries.
What You Can Do About It:
Pollfish is an international research solution with a global audience and substantial footprints in 160 countries and hundreds of cities around the world.
Not only that, our narrow targeting criteria and fair pricing won't penalize you for conducting surveys abroad.
Help On The Way
The Problem:
You work long hours and late nights, but your market research provider doesn't.
What You Can Do About It:
Because Pollfish is a self-serve platform and not a panel provider, we can offer 24/7 service and support from our global customer support team.
Most other providers either don't offer support on your schedule (Google Surveys) or they make you pay extra for it (Survey Monkey).
Your boss will be pleased to see how efficiently you work when you can research on your schedule.
Quick, actionable insights are necessary for any company of any size and Pollfish survey software can help you get there. Designed with flexible payment plans for all kinds of research projects, you can impress your boss with not only a solution for better research, but a plan for how to conduct it at a fraction of your typical research budget.
Have an interesting issue with market research tools? Need individual help to see if Pollfish is right for you? Visit www.pollfish.com and chat with CX. They're always here to help!
---
Do you want to distribute your survey? Pollfish offers you access to millions of targeted consumers to get survey responses from $1 per complete. Launch your survey today.
Get started