Blockchain and Cryptocurrency Games – Ways of Playing the Monetization Game
Nowadays, the rise of the gaming industry in combination with the popularity of cryptocurrencies has led to a new trend: Blockchain and Cryptocurrency Games!

The global games market
As Newzoo indicates, the global games market is developing and is expected to increase further in the upcoming years. Consumer spending on games is predicted to reach $196.0 billion by 2022, a CAGR of +9.0% between 2018 and 2022. Considering this increase, mobile gaming is expected to present the most significant rise. Mobile gaming will generate revenues of $95.4 billion in 2022 and will cover more than 40% of the gaming industry until 2022.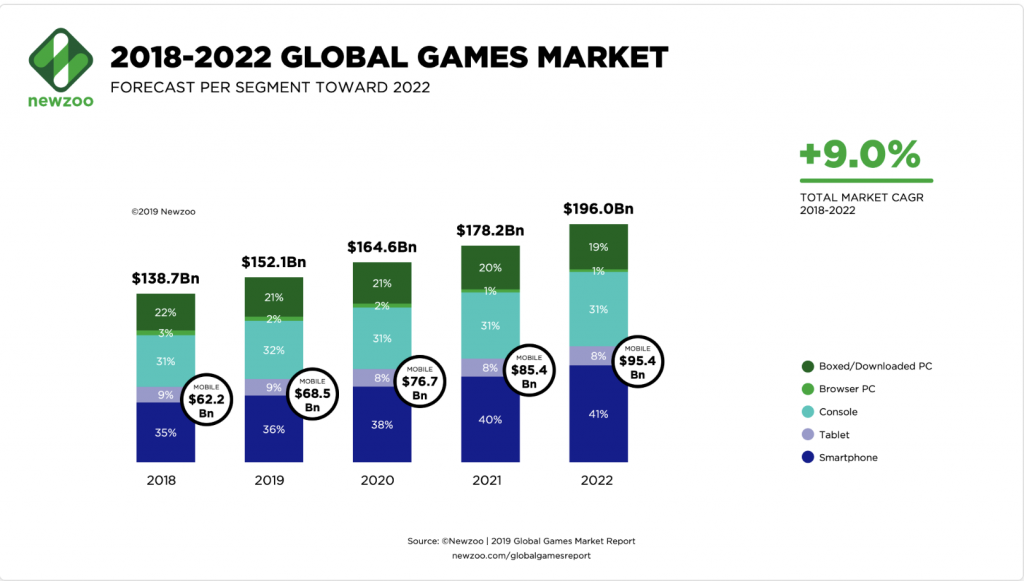 Blockchain and Cryptocurrency Games
Following the development of the cryptocurrency sector in the last years, cryptos are widely used in different markets. One of these markets constitutes the gaming industry, as game developers integrate cryptocurrencies in their products, driven by the adoption of the gamers. Brock Pierce mentioned during his interview regarding predictions of cryptocurrency and blockchain technology, that the gamers community around the world were those which started the crypto adoption in gaming in all its forms. 
Blockchain and Cryptocurrency(both mobile and desktop) games tend to become more popular, solving some of the transaction and fraud problems game developers and players used to encounter and provide some benefits. Some of these benefits include the streamlined payments, the real ownership for players, the decentralization of payments, safe item trading and cross-game compatibility.
In that way, players can earn, buy and spend virtual in-game currencies based on the blockchain technology which creates a cryptographic accounting system for game tokens and game assets that can be exchanged outside of the game. At the same time, online gamers find it an interactive and funny way to be able to earn and exchange tradeable crypto-assets.  Some of the popular cryptocurrency and blockchain games in 2020 are: Spells of Genesis, Mythereum, EOS Knight, Mega Cryptopolis, Gods Unchained, and others.
Popular  Gaming Cryptos
According to Coinswitch, the most popular cryptocurrencies for online gaming in 2020 are the following:
On the other side of the business, game developers or owners should consider carefully the advantages and disadvantages of this business trend. One of the most important decisions they have to make is which monetization practices will be the best to motivate their users to exchange and earn cryptocurrency.
Monetization of Crypto and Blockchain Games
How do game developers monetize this game category? Observing the most dominant game monetization strategies, cryptocurrency and blockchain games implement different methods such as In-App Purchases, In-App Advertising, and Affiliate and Referral Marketing. 
In-App Purchases
In-App Purchases: is a widely known monetization format used by thousands of games on both Google Play and App Store as well as PC games. In-app purchases allow users to buy something directly in the game like an extra live, custom characters, coins, etc. In cryptocurrency and blockchain games, users can buy items using crypto or buying crypto itself.
Knights for EOSIO is the first mobile blockchain game based on the EOS platform. In this game, the action of every player is based on smart contracts. Payers have to hire a knight in order to protect the city from the goblins.  In order to increase the knights' power, players can trade materials and items on the market using EOS cryptocurrency.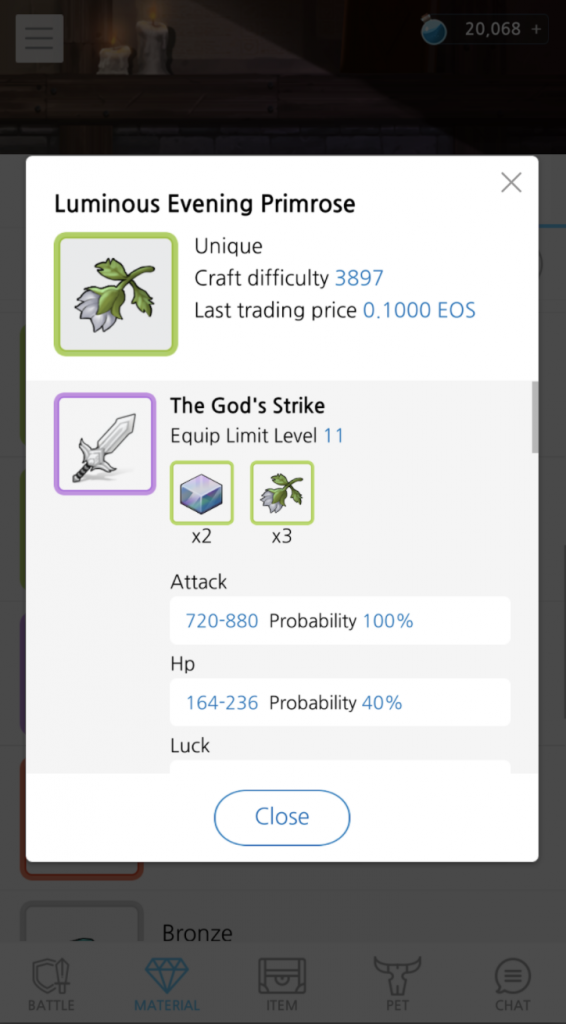 In Bitcoin Tycoon which is a classic idle simulator game about Bitcoin Mining, players need to grow their cryptocurrency business based on economic simulation. Players can upgrade their money, make skills, invest bitcoin in other currencies, tap to get their luck as well as build and buy buildings. Clicking on the store icon, we can see that they can purchase bitcoins.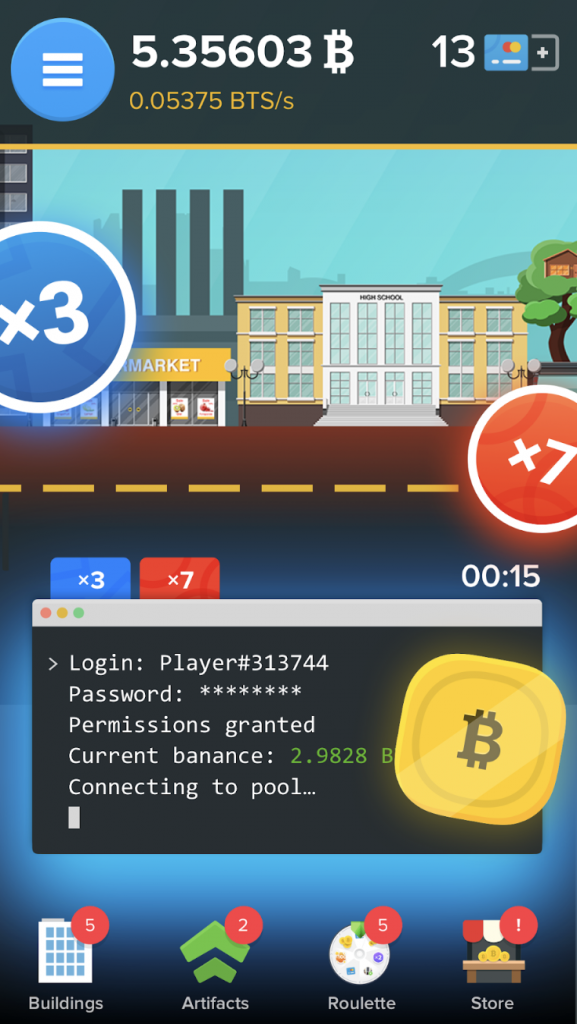 Crypto Trillionaire by Tapinator is a simulation game in which users can unlock a wealth of miners, alt coins, special boosts, and trophies. They can build an empire by purchasing labo for crypto and mining in order to simulate the life of a trillionaire person!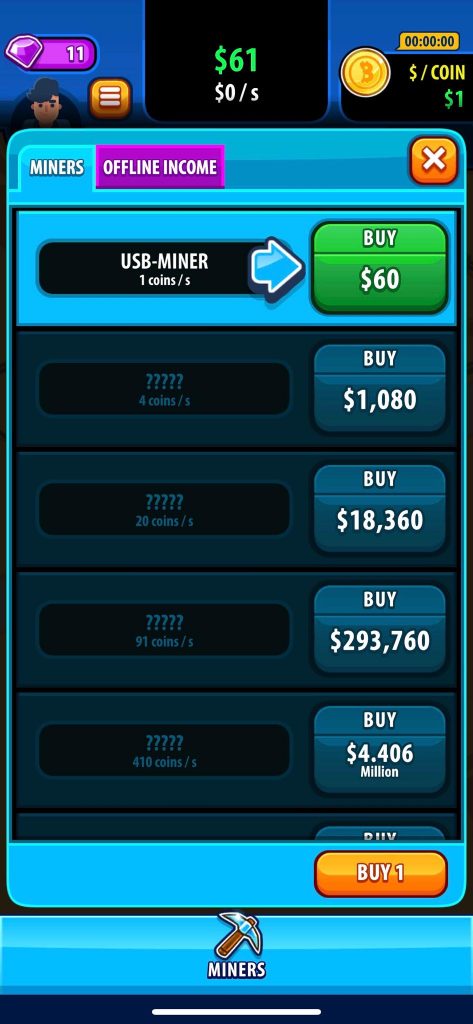 In-App Advertising
In-App Advertising is considered to be one of the most effective monetization strategies especially for mobile apps. In-App Advertising can appear in different formats in online games. Some of the most widely used and effective constitute the  Rewarded Ads. In that case, gamers have to complete a specific task in order to earn some crypto.
Rewarded Videos
With this ad format, users have to watch a video ad in exchange for some cryptos. The monetization model of Rewarded Videos tends to become more popular especially for the monetization of mobile apps. 
Crypto Idle Miner is an idle clicker simulation game where players can hire managers to simplify their processes, can earn cash and mine/sell more than 50 coins and altcoins through a mining adventure. In that way, gamers can get the basics of the crypto world and understand the difficulties of the blockchain industry. In this game, players can watch a video in order to earn an airdrop reward of 40.6b WeGold.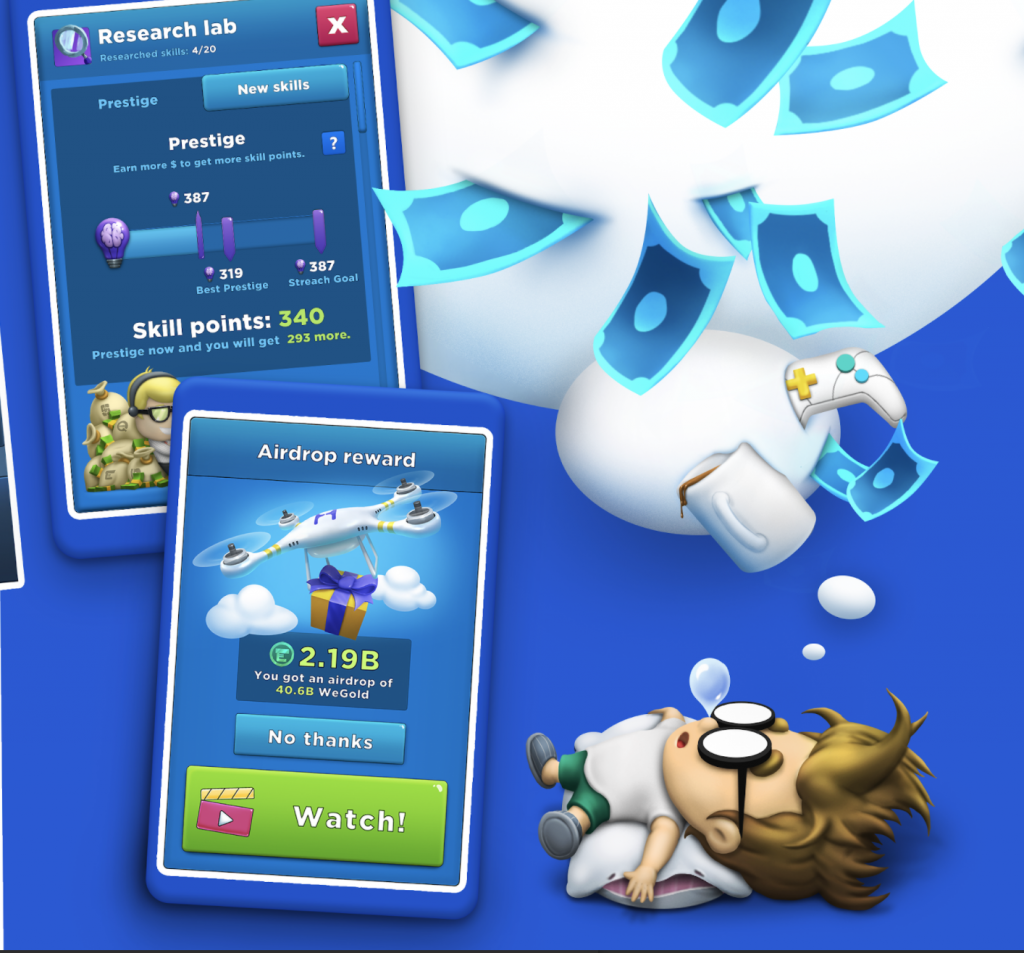 Crypto Ballz by Zapak Games is a casual arcade game where players can earn various virtual cryptos (e.g Bitcoins, Litecoins, Ethereum) while relaxing and sinking into satisfaction of creating huge chunks of money. In the photo below we can see that players can watch a Rewarded Video in exchange for 50 extra coins.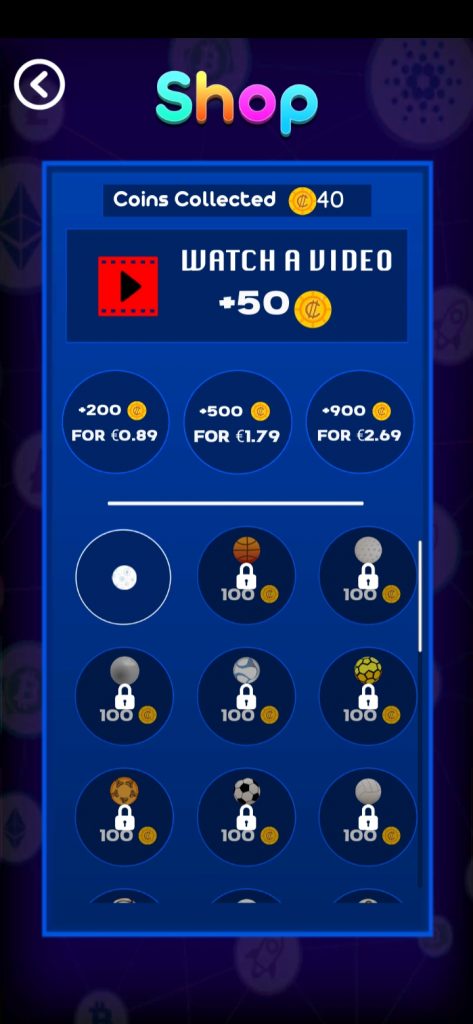 Rewarded Surveys
Rewarded Surveys constitute a trending format of Rewarded Ads. Games using this monetization practice can motivate their users to complete one or more surveys in exchange for some cryptos. Pollfish, for example, provides this interactive and funny monetization channel over the last years, as users have to interact within the game and express their opinion regarding various topics.
Free Litecoin by Bitcoin Aliens is a simulation game, where users can claim a little Free Litecoin. Players can spin and earn rewards or complete a specific task like answering surveys in order to increase their revenue (Litoshi).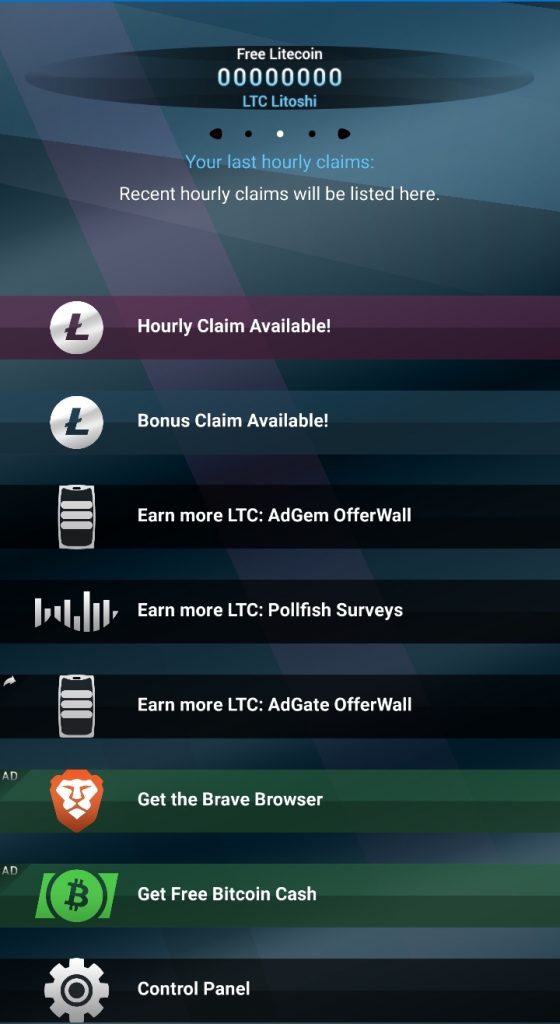 Affiliate and Referral Marketing
Affiliate and Referral Marketing is another widely used monetization model and can be used by both paid and free mobile apps. It is relatively new to the market and tends to generate good results both for app developers as well as for mobile users through increasing the whole user experience.  It appears often in the format of affiliate links or banners that users have to click in order to complete the desired action (e.g refer a friend and earn a reward, sign up for a free offer).
Crypto Treasures by Phoneum is an adventure game, where players have to chase cryptos and at the same time learn about the crypto and blockchain sector. In this game, existing users can share an invitation link with a friend and after successful registration, each player can earn 200 gold.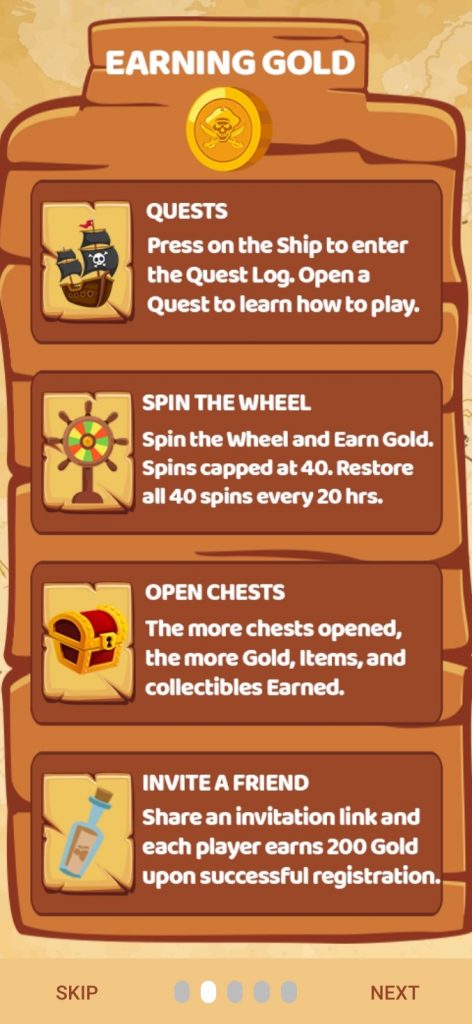 The monetization landscape for games is changing constantly. Game developers and owners should consider carefully the variety of available monetization models that fit with their business model. When it comes to crypto and blockchain games, they should focus on the fact that players are normally crypto enthusiasts who enjoy increasing their cryptos. In-App Purchases, Rewarded Ads as well as Referral Marketing are some of the different monetization options out there. However, you are the one to decide which can be more effective and can create the best user experience within the game. Therefore, how are you going to play in this monetization game?
---
Do you want to distribute your survey? Pollfish offers you access to millions of targeted consumers to get survey responses from $1 per complete. Launch your survey today.
Get started