New Survey Finds Fortnite Spending Has Increased by 21%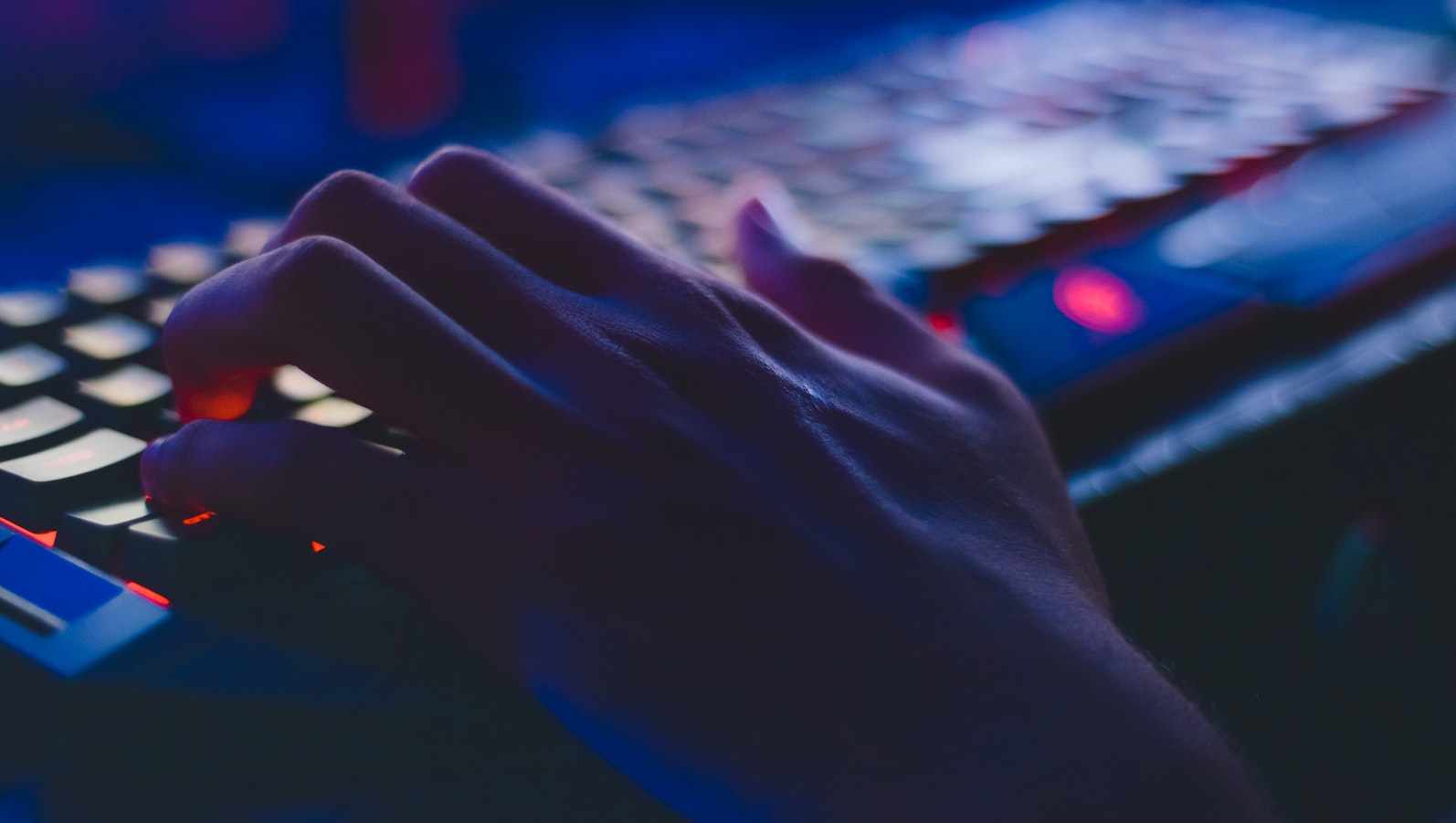 This post contributed by Mike Brown of LendEDU.
In June of 2018, almost two years ago, personal finance company LendEDU commissioned the services of research firm Pollfish to survey 1,000 Fortnite gamers on their financial habits related to the game.
At the time, the cooperative survival game was making waves across the world and completely and permanently changed the video game landscape. Although Fortnite was free to download and play, gamers had the option to make in-game purchases on things like dance moves or character outfits. 
And, although these purchases gave players no real advantage over others, money was being spent hand over fist, and Fortnite quickly rose to the top of the video game industry and has since remained there. 
LendEDU's 2018 survey of 1,000 Fortnite gamers found that players were spending an average of $84.67 on in-game purchases, which is more than the $60 that most video games cost. For 37% of respondents from that study, Fortnite was the first game for which they started making in-game purchases. The report also found that 33% of gamers were playing Fortnite for six to 10 hours each week, while 17% were playing the game for 11 to 15 hours per week.
One might have thought the Fortnite was just a fad, here one day and gone the next. However, Fortnite is as big as it ever has been, in large part due to the booming eSports industry that Fortnite has become a cornerstone of. 
With the survival game showing no signs of slowing, LendEDU decided to revisit the topic to see how the personal finance aspect of the game has changed over two years. Once again using Pollfish, LendEDU surveyed 1,000 Fortnite gamers and found that consumers are actually spending more money on the video game than before.  
Fortnite
Spending Jumps 21% to $102.42 Per Spender
As noted above, LendEDU's first Fortnite study found that amongst people who have spent money on the game, the average amount was $84.67. 
In LendEDU's second Fortnite report, that expenditure increased considerably.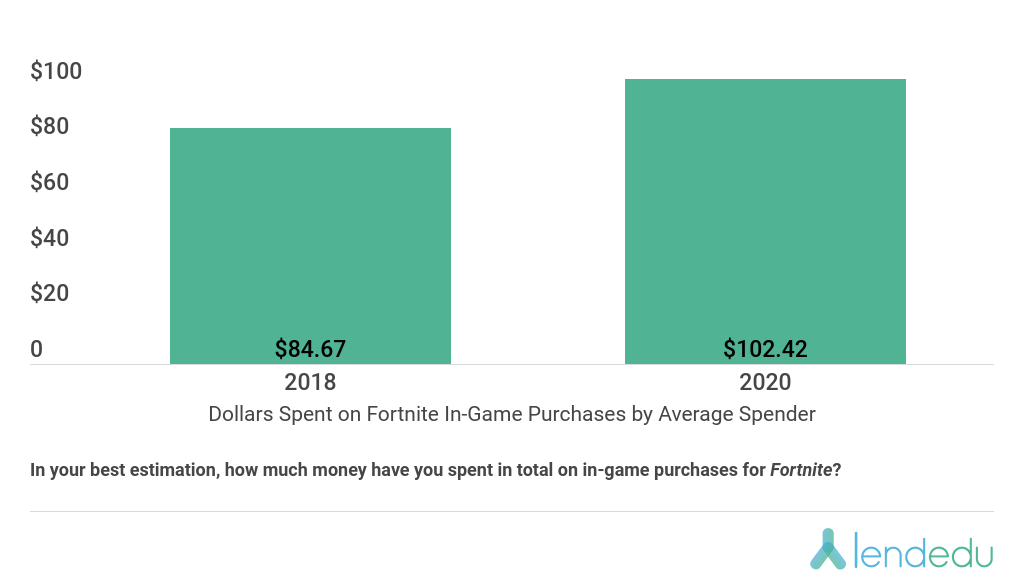 In 2020, Fortnite gamers that have spent money on in-game purchases have spent an average of $102.42, a 21% increase from the first time this study was conducted. 
Additionally, LendEDU's report found that 58% of the total money being spent has been spent in the last 12 months, which indicates that this cooperative survival video game has no intentions of slowing down. 
Interestingly, 35% of respondents from 2020's study indicated that they were unaware that in-game purchases on Fortnite gave them no real advantage. This percentage was actually an increase from the same question that was asked in 2018, when only 20% were unaware that in-game purchases did not provide an advantage. 
And in 2020, 34% of the game's spenders said this was the first time they spent money on in-game purchases for any game. In 2018, that percentage was 37%. 
Despite Spending More,
Fortnite
Gamers Are Playing Less
Fortnite spenders are definitely coughing over more cash for the game than they used to, but LendEDU's newest report actually found that they are spending less time playing the game.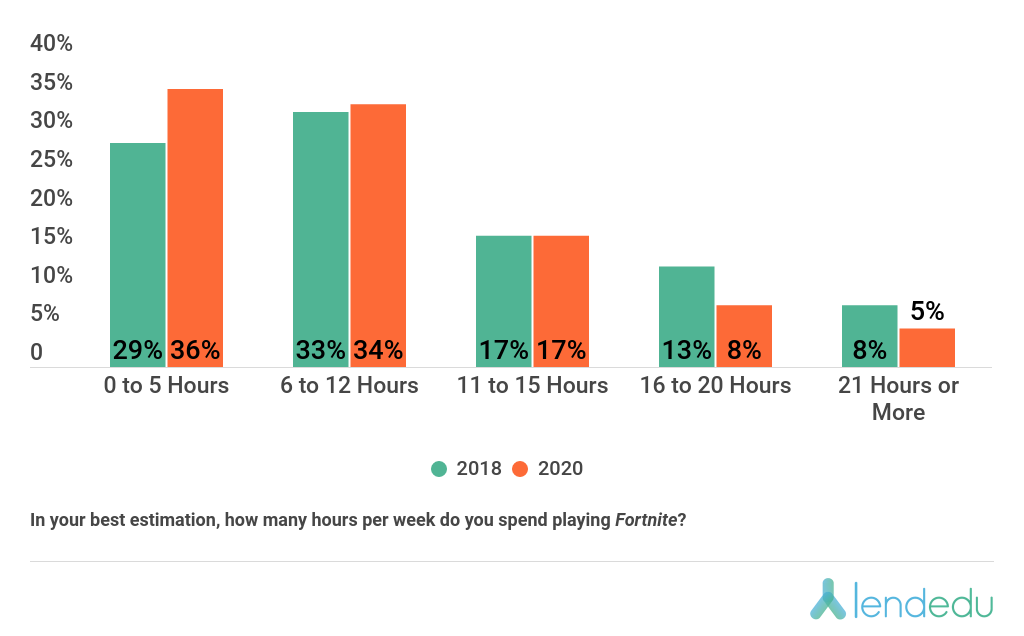 For example, while 8% of respondents in 2018 indicated that they were playing Fortnite for 21 hours or more each week, only 5% said the same in 2020. Further, while 13% were playing between 16 and 20 hours of Fortnite each week in 2018, only 8% were doing the same in 2020. 
And, while 29% of Fortnite gamers were playing Fortnite for up to 5 hours each week in 2018, 36% were playing for this amount of time each week in 2020. 
Outside of
Fortnite
Spending, eSports Spending is Substantial
A few questions in LendEDU's survey were in regards to spending on other eSports things other than just Fortnite. For example, the 2020 study found that 50% of respondents have paid for eSports merchandise related to Fortnite or a specific video game streamer like Ninja, who has his own Adidas apparel line. 
Twitch is a video game streaming service that allows consumers to buy subscriptions that give them the ability to watch other people play video games, like professional gamers. 
In 2018, 25% of respondents were paying for a Twitch subscription account, while that percentage dropped slightly to 22% in 2020. There are three levels of monthly subscriptions that Twitch users can pay for, and the graphic below outlines what percentage of consumers are paying for each type of subscription according to results from both of LendEDU's surveys. 

How eSports Stacks Up Against Traditional Sports
The last section of LendEDU's report asked a few questions that pitted eSports against more traditional sports to see where the allegiances of consumers lay. With March Madness around the corner, this is especially relevant. Are Americans more interested in watching college basketball's greatest tournament or people playing video games professionally?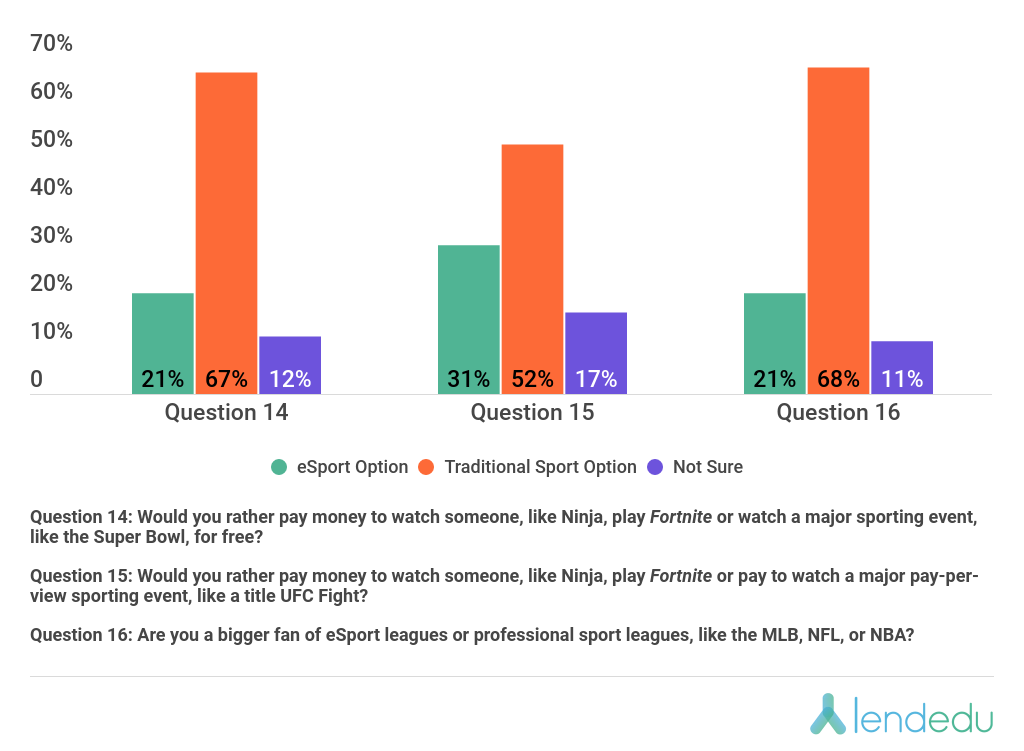 LendEDU's 2020 report found that 21% of respondents would rather pay to watch someone play Fortnite, while 67% opted to watch a major sporting event, like March Madness, for free, and 12% were unsure either way.
Further, 31% wanted to pay to watch someone play Fortnite compared to the 52% that would rather pay to watch a major pay-per-view fight, while 17% were undecided. And finally, 21% of poll participants said they were bigger fans of eSport leagues, while 68% were bigger fans of major sport leagues, and 11% were not sure.
Using Pollfish, LendEDU has gathered original data helpful to understanding consumers, developing insightful reports, and offering the right solutions to their customer base. Want great data of your own? Create an account and get started. 
---
Do you want to distribute your survey? Pollfish offers you access to millions of targeted consumers to get survey responses from $1 per complete. Launch your survey today.
Get started