Investing in Mobile Gaming – Sources of Investment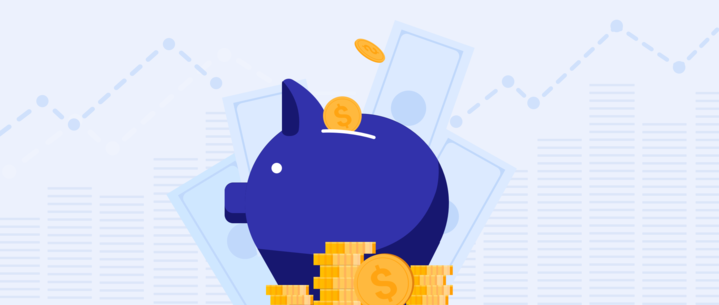 Nowadays the space of mobile gaming is experiencing a significant growth rate in terms of revenue. According to Statista in the US, the revenue from mobile gaming reached $55,315m in 2020 from $44,2m in 2017. Considering the potential of the industry more and more indie developers are entering the market, hoping to take their seat in this growth journey and make revenue from their games. However, the biggest challenge that indie developers face in their first steps, is the lack of financial budgets compared to studios & big game publishers who can acquire faster, larger amounts of users. So let's see how a newcomer in the gaming industry can attract initial investments.
1. Friends & Family
In any new venture regardless of the industry, people will ask for small funding from friends and family in order to kick off their business. Ιt might be surprising but family and friends invest the most money in new ventures in aggressive ways, investing more than $60BB per year. 4/10 of startup founders stated that they have acquired funding from family and friends. Definitely, this group of investors shows higher levels of trust and patience compared to the professional investors but still, you need to keep them in the loop for the progress, milestones, and achievements of your product regularly.
2. Crowdfunding
Another typical way for attracting investment for your games are Crowdfunding platforms. Through crowdfunding, you could raise a smaller monetary amount from a larger number of people. For example, raising $5,000 from 500 people. Besides the known crowdfunding platforms like Kickstarter and Indiegogo, there are available in the market some crowdfunding platforms specifically for the mobile games space.
3. Ιnvestors
Compared to the previous methods of acquiring funds, attracting funds from bigger investors can get you more money on the table however it's a more complicated and time-consuming process. On the other hand, mobile game investors are looking for talented game developers who are willing to take a step further, invest in their product, and make the necessary sacrifices
The question here is on how someone can find & attract an investor. Below some tips are presented on doing this. In general, there are two alternatives: government investment funds and private investment funds.
Government Investment Funds
Government Investment Funds can vary depending on where you are located, amount looking to raise different application procedures, etc. A prominent example of a government investment fund is the UK Games Fund run by the UK Department for International Trade. The UK Games Fund offers grants up to £25,000 to games development businesses that are just starting operation up or haven't been around for a long time. It's designed for companies looking to build prototype games, and to support those wishing to launch new concepts.
Game investors have become an established dedicated category within the investment market and have offered an adequate amount of capital in the last few years. Some notable examples in the industry include The $90 million invest of Tencent in PocketGems and $126 million in Glu Mobile (for a 14.6% stake), Supercell invested $5 million in the Redemption Games studio and Ubisoft acquired a 70% stake in Green Panda Games in order to enhance its presence in the hyper-casual vertical. Moreover, the mobile games industry has caught the attention of private equity investors who have never invested in this sector. In 2018, Goldman Sachs' invested $200 million in French mobile game studio Voodoo to speed-up its global growth. Those investors usually look for innovative game concepts and the potential of some game studios in bigger markets.
Establishing a game studio that can create successful titles in the market could be definitely challenging. Attracting funds to support the development and marketing of the studio it's also important for its growth and sustainability. Attracting funds to support the development and marketing of the studio it's also important for its growth and sustainability. This article trie to make an overview of the different options available for a game publisher for acquiring funds to support their business.
---
Do you want to distribute your survey? Pollfish offers you access to millions of targeted consumers to get survey responses from $1 per complete. Launch your survey today.
Get started