48% of Brits Want to Remain In The EU | Brexit Online Poll
Mobile is the new way to survey the UK
Brexit Online Poll Stats:
We surveyed 750 in the UK who had an opinion on whether Britain should leave the EU
What we discovered: Brits are slightly favoring a vote of "remain" with only 10% unsure.
Most surprising:  Brits may be tiring of the topic already. From just a week ago, we needed to reach 1180 (vs 771) to obtain 750 responses.
We surveyed 750 on mobile in the UK on 21-Feb, and on 28-Feb.
Here's a summary of the results of the consumer opinion survey, conducted on the Pollfish mobile survey network.
Brexit Online Poll Results: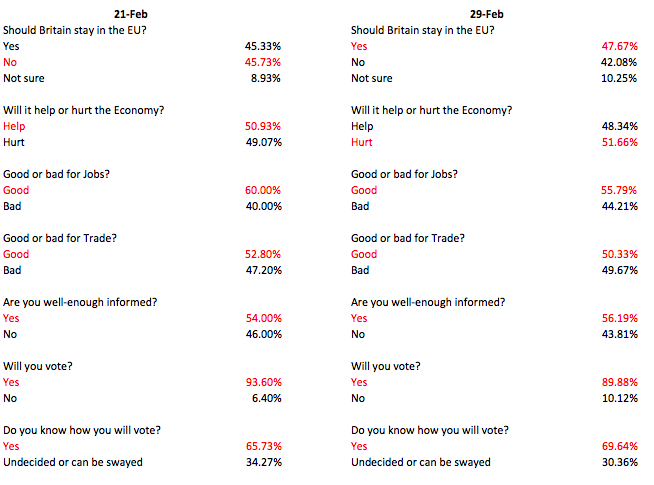 You can view the results and sort/filter by answer to see how that group of survey respondents answered other questions. Or even filter by age and gender with various screening or demographic questions.
To create your own survey and access over 190M consumers on the Pollfish mobile survey network, visit the website, https://www.pollfish.com.
Each completed survey starts at just $1.