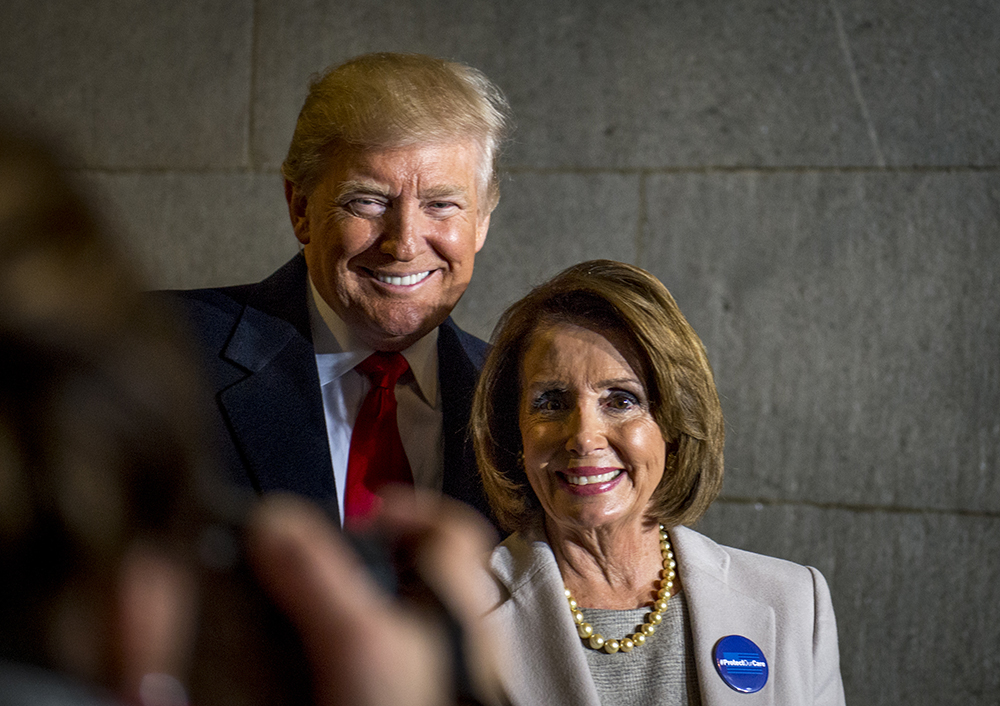 Citing the Government Shutdown and a lack of available security, House Speaker Nancy Pelosi this week requested President Trump postpone his State of the Union address, deliver it in writing, or perhaps deliver it at another location of his choosing (read: not the House of Representatives).
We at Pollfish are always curious how people feel about these types of newsworthy events.  So we asked 500 Americans for their opinion on Washington's latest political slugfest using the Pollfish survey platform.
Targeting: 500 Americans, with equal quotas for each age group, using screening questions to sort for political opinion. 
Weighting: This poll skewed female (55% / 45%) and Democratic (31% / 24% R /29% I / 17% NA)
Field Time:  Less than 1 hour
Results: https://www.pollfish.com/dashboard/results/1656704/-1485793435
We have summarized some of the findings from our latest political polling data in the infographic below:

Some overall findings were interesting, including:
Almost ¼ of people surveyed were personally connected to someone impacted by the government shutdown, suggesting the impact is felt more broadly than we anticipated
While 5% of the total population believes the Media bears responsibility for the shutdown, that number jumped to 10%+ among Republicans, suggesting that President Trump's consistent attacks on the media were resonating with his base (conversely only 2% of Democrats answered that way).
Self-identified Republicans responded as expected when asked which party bears responsibility for the shutdown (48% said Democrats), and while the majority of all survey respondents (42%) said Congress bears responsibility for the shutdown, 14% said President Trump bears responsibility.
29% said President Trump was not correct in shutting down the government until the border wall is funded – suggesting his base may be turning on him as the shutdown continues.     
When we filtered the responses by certain cohorts, some other interesting trends appeared, including:
College Students (Age 18-24, 100 Responses)
College students appear to be on the fence about Speaker Pelosi's actions, with the majority (46%) saying they don't know if they agree with Pelosi's decision, but when asked about her motivation for doing so, 38% of them believed she made the request to deprive Trump of a platform during the shutdown.
Interestingly, close to 50% of them didn't think Trump should deliver the State  of the Union (SOU) address in writing and more than 50% of them believed he shouldn't do the address at a different location as suggested by Speaker Pelosi.  Which could suggest a belief in the institutional aspects of the SOU – which would seem to be counterintuitive given the stereotype of the younger voter as less inclined to follow institutional norms.
In terms of who they blame for the shutdown, the majority of this cohort believe both parties (Democrats & Republicans) are to blame for the shutdown, with the majority (44%) believing that President Trump bears responsibility for the shutdown (as opposed to Congress, Trump and Congress, or the Media).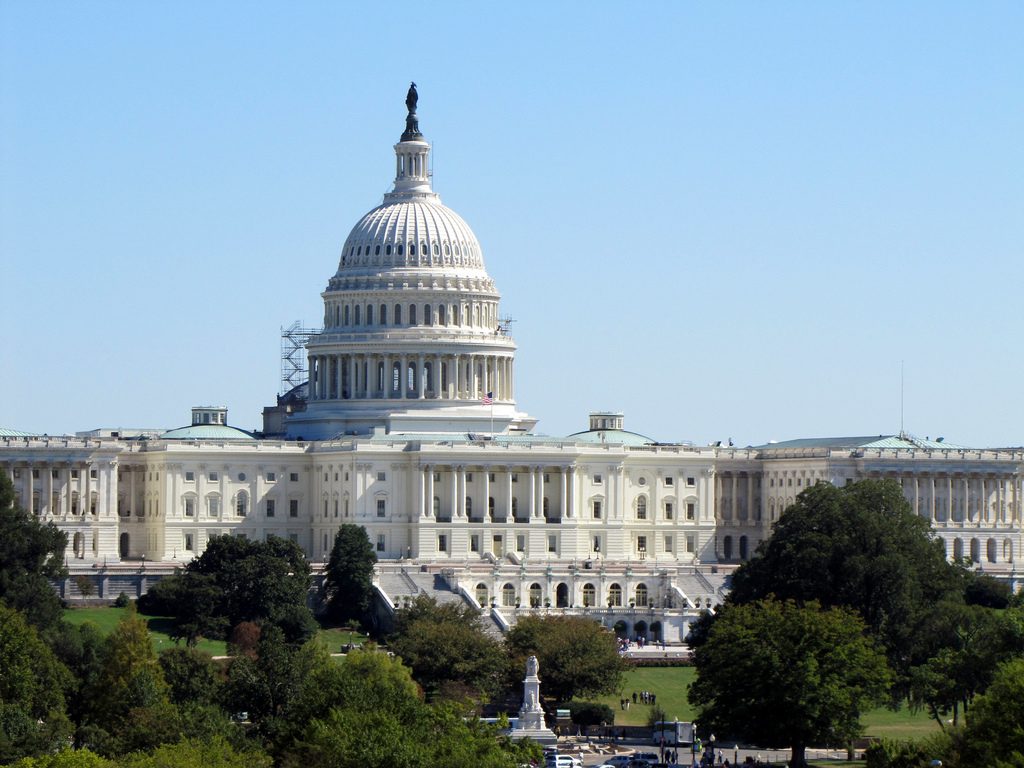 People with Personal Connections to Someone Impacted by the Shutdown (121 Responses)
We were curious whether having a personal connection to someone impacted by the shutdown would have an impact on their perception of Speaker Pelosi's letter, as well as how they assign responsibility to the shutdown as compared to those who did not have a connection.
The majority of this cohort (44%) agreed with Speaker Pelosi's decision to request a postponement of the SOTU, a jump of 11 points as compared to those who did not have a connection (33%), the majority of whom disagreed with her decision (35%).
This cohort also thought Speaker Pelosi had the right to rescind her invitation, with 51% agreeing she had the right to do so.
With regards to assigning blame for the shutdown, the majority of those with a connection to a furloughed government worker (51%) believed the Republicans were responsible. Only 31% of those who didn't have a connection put the blame on the GOP (a huge 20 point swing).
Similarly, our political polling data shows 53% of those with a connection to a government employee  put the blame solely on President Trump (as compared to 41% of those without a connection).  
A huge majority of this segment (71%) believe Trump was wrong to shut down the government to get the border wall funded (vs. 63% of those without a connection), not surprising given their connection to someone impacted by the shutdown.  Interestingly, this cohort skewed Democratic, with 36% self identifying as Democrats, as compared to 29% of those without a connection.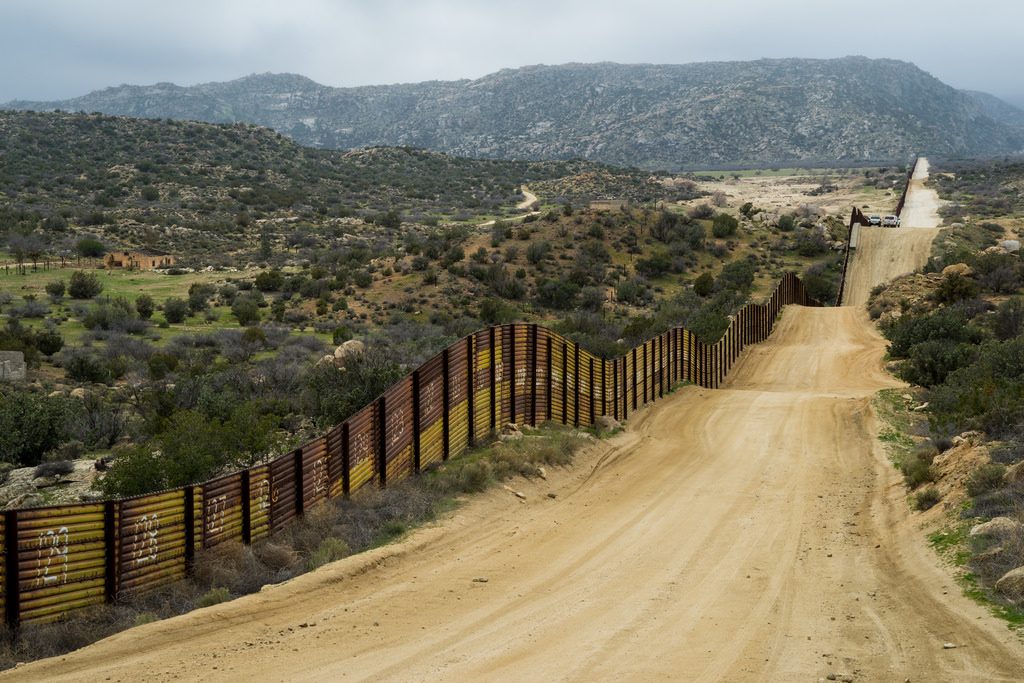 There is a lot more here to pull out of our political polling data on this topic.  We encourage you to do your own digging via the link above!
UPDATE: President Trump has responded in kind to Speaker Pelosi's letter, cancelling her upcoming trip to Europe in a letter of a similar tone.  
Curious what Americans think of his response – and this tit-for-tat in general given we are in the longest shutdown in history?  So are we – expect more to come!
---
Do you want to distribute your survey? Pollfish offers you access to millions of targeted consumers to get survey responses from $1 per complete. Launch your survey today.
Get started