Pollfish political survey predicts even more support for Imamoglu in June Istanbul elections
After the results of the Istanbul municipal elections in March were announced, President Recep Tayyip Erdogan called for a rerun due to the closeness of the results between Binali Yilidrim and Ekrem Imamoglu, a move that was widely condemned by the international community.
Although the AKP secured an overall clear victory through its coalition the movement, the People's Alliance, the party failed to elect its candidate mayors in Ankara, Izmir and Istanbul, losing to the candidates of the opposing Republican People's Party (CHP). Losing Istanbul, the economic powerhouse of Turkey, was described as a heavy blow for Erdogan. However, in spite of Erdogan's call for a rerun on June 23rd, we predict that Turkish citizens of the Istanbul province will not only double down on their decision to elect Imamoglu, but that he will win by an even greater margin.
A close, but clear, victory for Imamoglu
Imamoglu had originally won by a slight margin and was sworn into office on April 17th, yet the result was annulled due to the rerun.
Erdogan, as the current president, has been backing Yildirim since the start of the electoral race. The election, held in March, declared Imamoglu the winner, but only by 20,000 votes over Yildirim.  The decision for a second round of elections in Istanbul has been described as a head-to-head clash between the two candidates. 
In a recent Pollfish political survey, the people of Istanbul show that they stand behind their original decision to elect Imamoglu and that the rerun is unnecessary.  They even accuse Erdogan and the AKP for violating the fundamental laws of democracy. 62% claim that the President's persistence along with the decision to issue a rerun was invalid and undemocratic. 17% described the rerun as somewhat valid whereas 21% argued that it was very valid and justified. Yet, out of the people that supported the new round of elections, 81% had previously voted for Binali Yilidrim in March.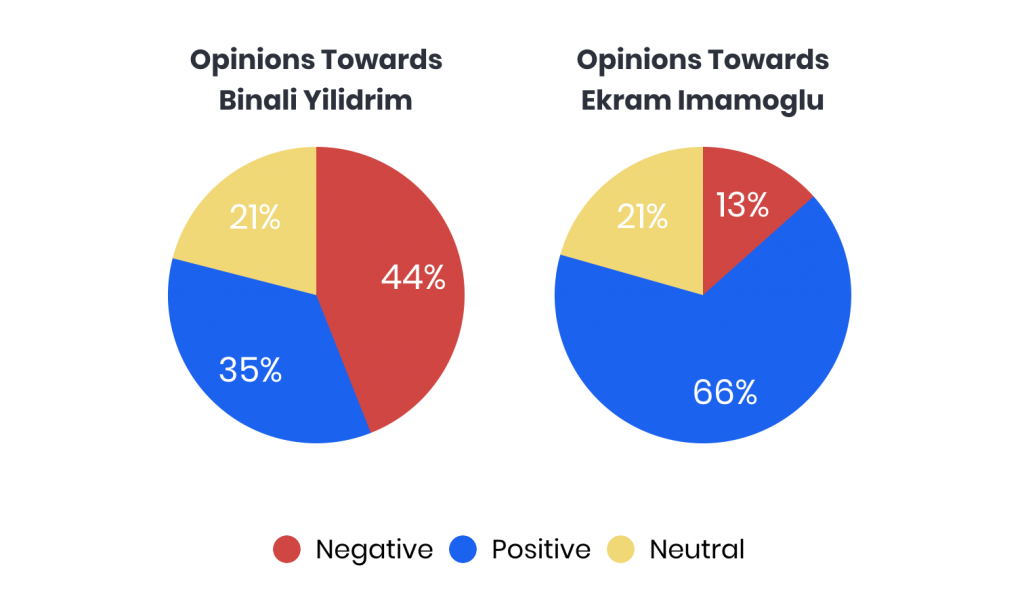 Removing any doubt
Throughout the period between March and June most major polls in the country have favored Imamoglu to win again. This reaction is mainly attributed to Erdogan's persistence to not accept defeat and demand a rerun. 61% of survey respondents believe that Imamoglu clearly won the first elections. 15% deem that the result was too close to call and another 14% believe that various errors influenced the result. A final 10% expressed their belief that Imamoglu tried to win by using illegal means. This small minority does not cause any concern as 82% of people in this group affiliate themselves with the AKP.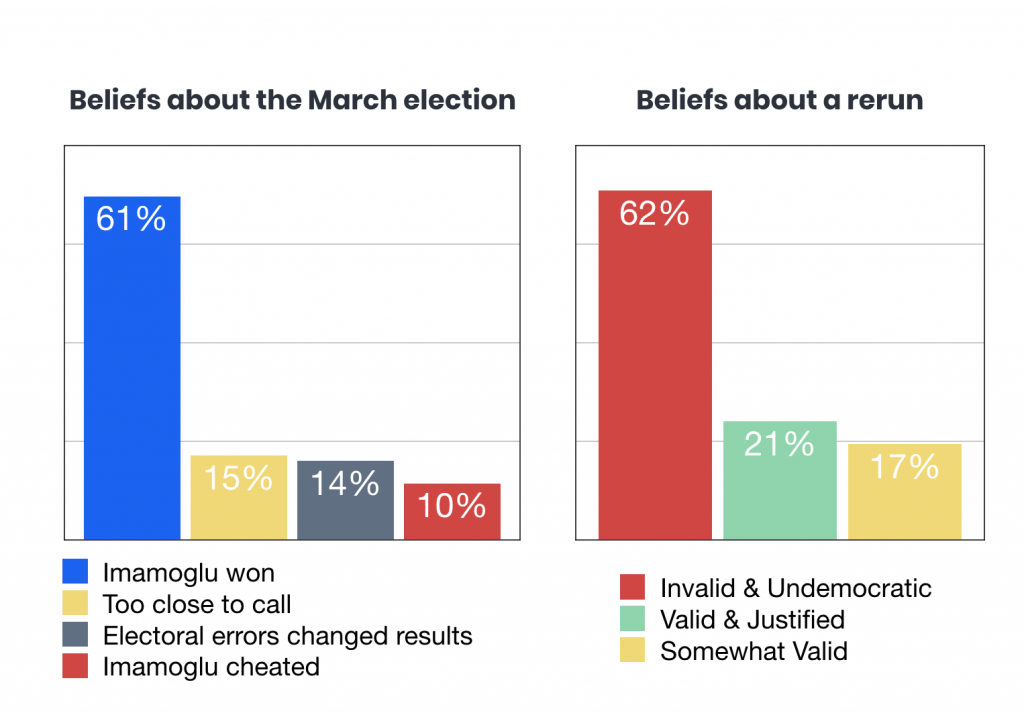 After reaching the people of Istanbul in our Pollfish political survey, it's safe to say that Imamoglu is proving himself to be the favorite candidate yet again. His momentum has greatly increased with 51% stating that they will vote for him this upcoming Sunday. It's likely that Imamoglu will secure a second victory with a margin greater than 5%. 
---
Do you want to distribute your survey? Pollfish offers you access to millions of targeted consumers to get survey responses from $1 per complete. Launch your survey today.
Get started