You Got A Problem? Some Common Objections to Pollfish

At Pollfish, we are proud to deliver a product that excites our customers everyday. For the most part, people check out our massive mobile-first poll audience, our intuitive DIY survey platform and our partner network, and something clicks. They get it.
And then there are those who don't.
Like any business, we usually hear the same objections over and over again. And like any successful business, we are working hard every day to answer these objections with new features, offerings and tutorials that make us a winner for any research-focused professional.
Here are just a few of the common objections we hear and how we work with our partners to address them.
Objection 1: You Are Too Expensive
We don't hear it often, but we do hear it occasionally when people are comparing us to some of the other free (or near free) solutions out there.
The reality is Pollfish is one of the most cost-effective methods to reach real mobile consumers at scale. You only pay for completed responses that pass our stringent fraud detection process, and responses start at $1 and don't go above $2. If you do frequent surveys, you can sign up for one of our monthly subscription plans, which come with monthly credits that can bring that response cost down even further.
There certainly are others out there that may be offering a lower cost, but you're getting what you pay for. They are likely using a flawed methodology – like throwing up "survey walls" where users have to take a survey to get what they want, or simply paying people to take surveys by email – that result in lower quality responses, and they lack the ability to effectively remove those fraudulent responses from the results (and aren't incentivized to do so). We use a different approach called Organic Sampling, which you can read more about on our survey methodology page.   
What we can do about it
Visit the Pollfish survey website and chat with our Customer Experience team. They'll let you know the most cost-effective way to run surveys with Pollfish.
Objection 2: It's DIY, We Need Full Service
We get it, you're busy. Even full-time researchers sometimes need the support of full-service market research agencies—let alone anyone who works outside of a research-dedicated role.
But how much time are you really saving? Typically, research is expensive and time-consuming and you'll pay the price for it in the form of project minimums, the expense of getting respondents, and worst of all—huge delays that nobody has time for.
This is exactly why you should give us a shot. We're not a DIY platform; we're a self-service solution with 24/7 customer support, available on your timeline—not someone else's. We offer many of the support-based benefits that a full-service traditional agency does, but also give you the tools and flexibility to get your research done effectively—with real consumers and for the right price.
Easily create a target audience, build a brand questionnaire (or import one from another solution) and get results, with support available each step of the way. Every survey sent out via our platform gets manually reviewed (by a human!) to ensure it is compliant with country-specific regulations and cultural norms.  And we get results—fast. It's easy when you have an audience network of over 550M+ mobile consumers.  
What we can do about it
Depending on your needs, Pollfish offers many time-saving innovations that make working with us a breeze.
Visit the Pollfish survey website and chat with our Customer Experience team for more information.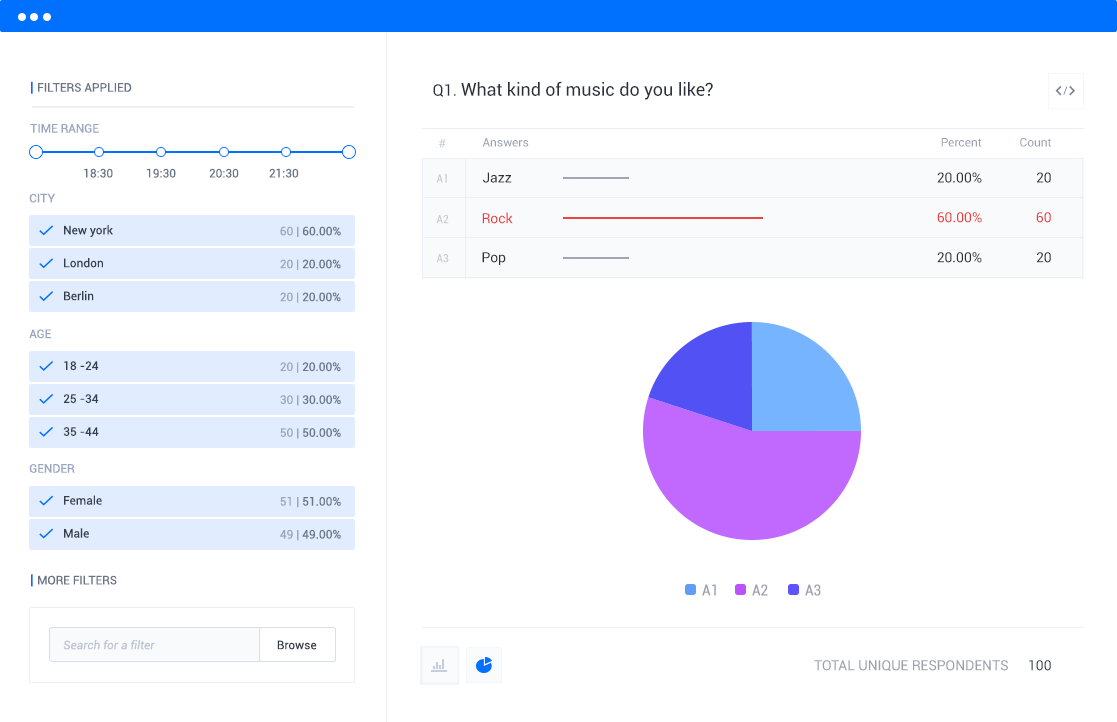 Objection 3: We need results right away
Who hasn't heard their manager say "we need this yesterday!"?  Well, we don't have a time machine, but we do have the fastest insights available.
Our survey field time (the length of time it takes for a survey to get the required number of completed responses) is a question we are frequently asked, especially when the audience is highly targeted. The short answer is FAST!
Our game-changing speed comes from our audience. We have the world's largest network of mobile consumers—550M+ (and growing quickly)—which means we can field most surveys in a matter of hours. Sometimes we can even field it in minutes.
If you are targeting a very specific audience—like day-trading goat herders in Hong Kong, for example–this one might take us a little longer, but we've been known to find even the hardest-to-reach segments.
Either way, we will be transparent about what to expect. We don't believe in made-up minimums or charging based on incidence rate (the rate of response from a target audience) like a lot of other research providers. If we can't deliver the audience, we'll stop the survey and automatically refund the remaining amount right away.
What we can do about it
The best way to find out if we can serve your specific project fast enough is to register on our platform, add your targeting criteria and desired number of responses, and we'll give you a predicted field time. We think you'll be pleased with the prediction. Go ahead…test us out (we do it all the time).
Objection 4: Are you guys credible?
You may not have heard of us, but you've probably heard of our clients. We've been around since 2013 and have worked with giants such as BBDO, Bustle Digital Group, Microsoft, Coca-Cola, McCann and more.
Our data methodology made headlines when we paired with Dr. David Rothschild, a Microsoft researcher, and his partner Dr. Tobias Konitzer, both with PredictWise, to accurately predict:  
The 2016 US Election, including the swing states that everybody else got wrong

The last 3 US special elections with less than 1% margin of error

The result of the UK Brexit vote, which—again—nobody saw coming (except for us)
We even predicted the result of the Greek Referendum vote back in 2015 (we are Athens-based—think of it as the "Greek Brexit"), a decision that was anything but settled when we predicted the outcome.
What we can do about it
If that's still not enough to convince you of our credibility, you can let the data speak for itself when you launch your survey with us. We'd love to show you how it's done.
Objection 5: My client just won't go for it
Sometimes even the best idea falls flat when presenting it to a client.  We have had our agency partners come to us and say, "we can use Pollfish for these clients, but this one just isn't going to go for it," citing any number of reasons, from an old-school mentality to a negative history with DIY platforms (which we aren't).
Some of this goes to credibility and, to some extent, a lack of awareness of Pollfish. We are a young company, but we have had tremendous success with the majority of large agencies and the brands they represent, including: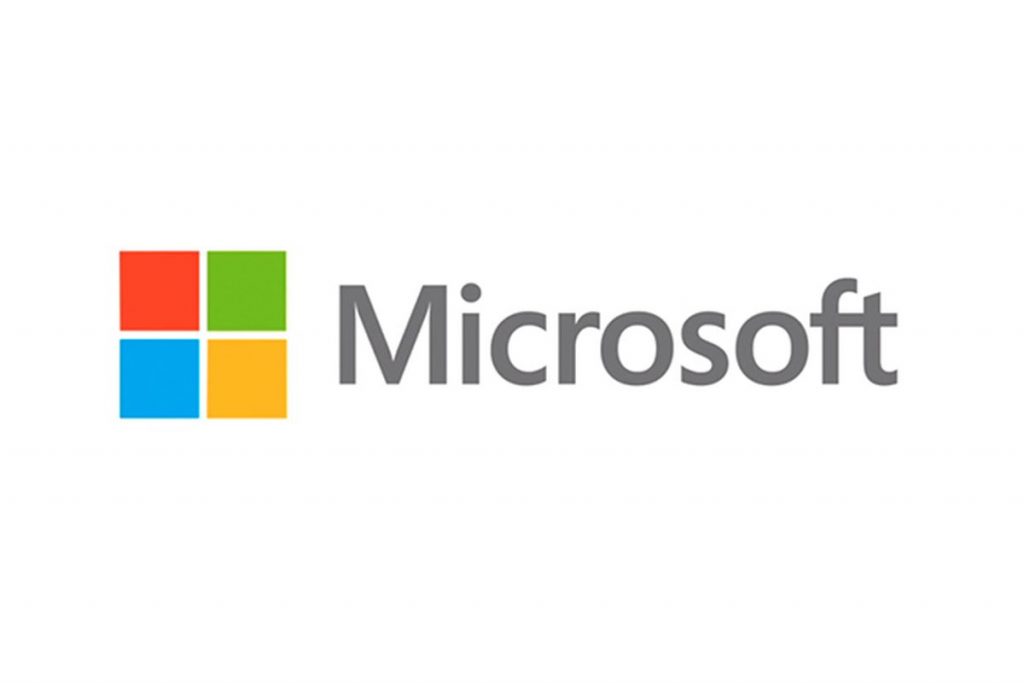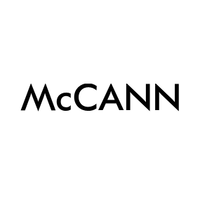 We have also had success in predicting the outcomes of global elections that everyone else got wrong, and have been featured in a variety of market research media and consumer media.  
However sometimes that's not enough to move the needle with a particular client.  We put together a one-sheet that our agency partners can give to their clients explaining Pollfish, however what has proved most successful is showcasing how we have helped other brands in their category.  
What we can do about it
If our platform or audience sound interesting to you, we'd love to connect and discuss your particular client in more detail.  Visit our site and chat with a member of our business development team to discuss your particular client need.  Or check out the platform yourself by registering here.
Objection 6: Can your data be trusted?
Data quality drives everything that we do here at Pollfish. In fact, we built our next-generation methodology specifically to address issues of data quality plaguing traditional sampling methodologies. This new methodology has been validated by leading researchers, including Dr. David Rothschild and Dr. Tobias Konitzer of PredictWise who recently published a white paper about it.
A core component of this methodology is AI-based fraud detection. We identify and suppress any response that we deem problematic at the question-level (a feature no other provider in the space can offer). We own the end-to-end experience from invitation through to completed response, meaning there are no holes in the data-vetting process.
That said, we are a newer company with a new methodology, and it's understandable if you're still hesitant about our data quality (given how many issues have arisen from legacy sampling methodologies).
What we can do about it
The good news is Pollfish is extremely cost-effective, so if data quality is a concern, we suggest running a head-to-head comparison with your existing solution. Many of our clients have done this, and we have always come out on top.    
We know we won't always be right for every client. But compare us side-by-side with any other survey solution out there and we think you'll like what you see.
For more information on how we stack up against our competition, check out the comparison studies below:
---
Do you want to distribute your survey? Pollfish offers you access to millions of targeted consumers to get survey responses from $1 per complete. Launch your survey today.
Get started