5 Survey Distribution Methods To Get More Respondents [Updated]
Before we begin, if you are ready to get responses now, Register For Free. You can instantly create and send your survey to a targeted audience in over 160 countries worldwide.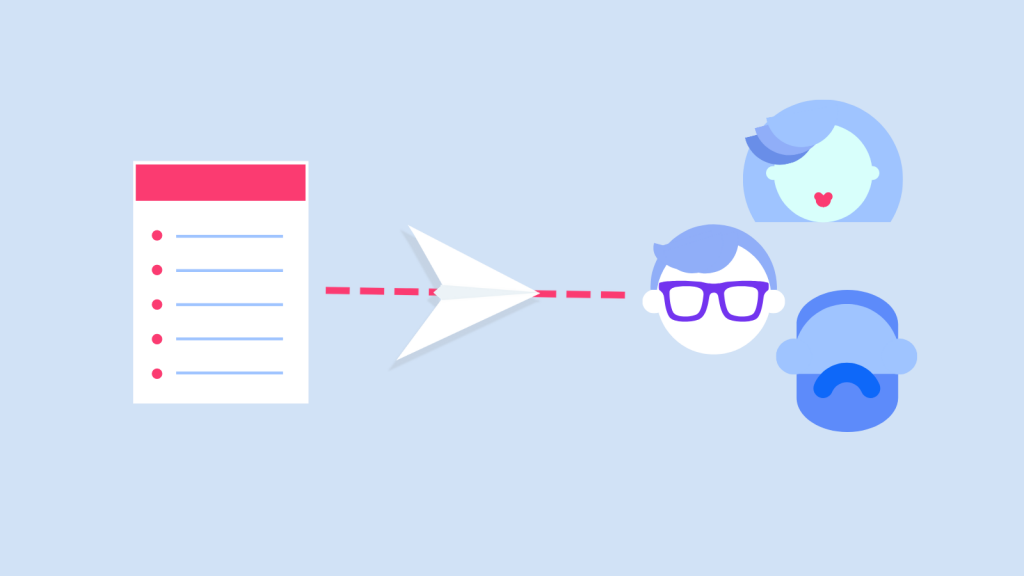 New survey distribution methods are stepping up to replace "legacy" methods, largely due to changes in technology and consumer behavior that allow for faster, better results and more opportunities to reach your target audience. Market research professionals are already taking advantage of these new methods, and you can too! Read on to see how to distribute your survey like a pro.
"Legacy" Survey Distribution Methods (NOT Recommended)
5 (Better) Survey Distribution Methods
You've created the perfect survey. What survey distribution methods will get you the most respondents?
You've put effort into writing great survey questions and selected the perfect survey methodology, so your survey is almost ready to go.
Only one problem—how do you choose the survey distribution method that lets you reach the right respondents?
In order to get the data you want, you'll need to ensure that you're reaching the right target audience and gaining enough responses to tell you what you need to know.
The truth is there are as many ways to distribute surveys as there are to promote any other type of content.
At this point, you need to select the best way to distribute your survey to more respondents faster, and for less, without sacrificing data quality.
Let's take a look at some of these available methods and how you may be able to find a better way.
"Legacy" Survey Distribution Methods Are Fatally Flawed
There are several methods to distribute your survey that have been in use for decades.
But changing times call for changing methods. The old ways of conducting surveys, while still in use among market research agencies and companies alike, are slow and prone to data quality issues.
Here are just a few of the issues with legacy survey distribution solutions:
Telephone surveys

With so few people actually answering calls from unfamiliar numbers, there is diminishing effectiveness for this method in the digital age.

According to a 2017 study from the US Department of Health, 50.8 percent of American households are now smartphone-only, which only adds to the problem for phone surveyors.
In-person interviews

These are time-consuming but can be effective for qualitative research. You can get in-depth responses and measure reactions and body language, but this limits your exposure to wide audiences.

Your survey may also be subject to interviewer bias. This method is also costly, as you have to pay for an interviewer's time and convene an in-person panel.
Google Search Ads

You can advertise your survey via AdWords, but this can get expensive, as there is no guarantee that people who click the ad will finish the survey.

You also have to be really good at ad creation to get people to click the ad, not to mention needing to outrank anyone else for similar keywords.

But the biggest downside to this method for many researchers is AdWords doesn't offer the level of demographic or psychographic filtering to make sure they are targeting the right audience.

Imagine you are a fisherman dropping a line in a river where a lot of fish are swimming. You have no idea the quality or type of fish you may find, and you may not catch anything at all. That's why this method—using paid search ads or other web banners—is often called "river sampling."
Panel Sampling

Recruiting members from an affiliate site to be a part of an ongoing market research panel is a tried-and-true method of getting survey respondents, and one of the most common legacy methodologies in use today.

It works because survey takers are constantly available, researchers can select and filter respondents by a variety of criteria and the cost is not typically prohibitive.

But with people spending more and more time on their smartphones, researchers have begun to wonder if they can do better.

Panels are often fraught with data quality issues—professional survey takers rushing through surveys to get the incentives offered and get on to the next survey. If you tap the same people to take surveys over and over, are you really getting a representative sample?
5 (Better) Survey Distribution Methods To Get More Respondents

So if "legacy" methods can't be trusted, how should researchers go about getting more respondents for their surveys?
Some newer sampling methods are stepping up to challenge these legacy methods. How do they hold up? Will they work for you?
How Is Pollfish Different?
At Pollfish, we take a slightly different approach to reaching survey respondents, as we value the respondent experience and want to provide the researcher with the highest-quality data.
We have a 100% opt-in audience network, we don't recruit or pay panelists
We distribute surveys through our vetted app-publishing partnerships, not through paid channels like Social Media, Google Ads, or Affiliates
We don't force people to answer a survey to unlock premium content
We use alternative incentives to compensate respondents, rather than pay per survey or referral
We have over 780M consumers in our Audience Survey Network that we access via mobile invitation.
We do this by directly partnering with trusted app-publishers, who are able to incentivize a respondent for participating in one of two ways:
Publishers can provide in-app rewards for participation
Survey respondents are prompted and are entered into a random drawing
Respondents must be in-app and matching the targeting criteria set for your survey to be invited to participate, ensuring the right audience and rapid response times you need.
In addition, we use AI-driven fraud prevention technology to detect and remove responses that are suspicious or low-quality, ensuring that you're only paying for responses that help your research project get the data you need.
You set the demographic criteria to reach your desired target audience on the platform, create your questionnaire, and we handle the rest.
Is Random Device Engagement Really That Much Better?
We have found that, by using this method,
We get better survey respondents —they're engaged in the app and have a high response rate since they aren't distracted by other outside influences. Because they're not on a payroll, they're less likely to rush through a survey to obtain the reward. If the subject matter isn't appealing, they simply opt-out of it and return to their app.
We get faster response times, oftentimes in only a few hours, due to the large number of potential respondents engaged at any time.
We provide a better respondent experience, since respondents can take a survey at their convenience, and are engaging with a survey designed for mobile devices that improves response rates and minimizes confusion.
There are many survey distribution methods, but only one that can give you access to over 780M consumers for rapid, better data and insights on your survey topic.
---
Do you want to distribute your survey? Pollfish offers you access to millions of targeted consumers to get survey responses from $1 per complete. Launch your survey today.
Get started